Last news G. Simeone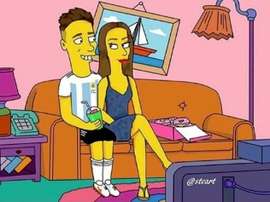 Giovanni Simeone has uploaded a picture to his official Instagram account in which he and his girlfriend, Giulia Coppini, have been drawn as characters for the popular American animated comedy show - the Simpsons.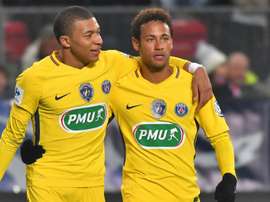 Atletico Madrid coach Diego Simeone would choose to sign Neymar over his Paris Saint-Germain team-mate Kylian Mbappe if he had the choice.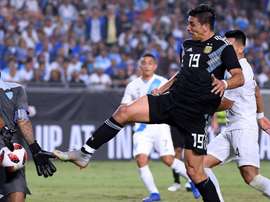 Diego Simeone has always believed son Giovanni was destined to follow him into the Argentina national team, the young striker has revealed.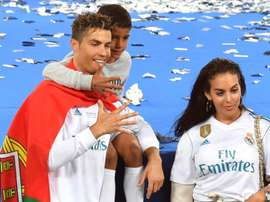 Following Cristiano Ronaldo's son joining Juventus' under-9 team we take a look at 10 sons of former footballers trying to emulate their father's success.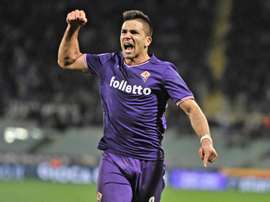 Giovanni Simeone scored in the 93rd minute as Fiorentina defeated Chievo 6-1 in the Serie A, and the youngster saluted father Diego in his celebration.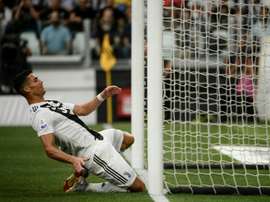 Seven-time reigning champions Juventus beat Lazio 2-0 and last season's runners-up Napoli came from two goals down to edge AC Milan 3-2 as the Italian league favourites both continued their perfect start to the season with a maximum six points after two games.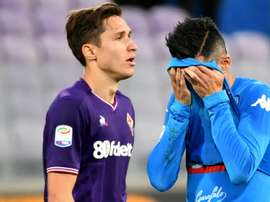 Kalidou Koulibaly was sent off early as Napoli's title hopes took a severe knock on Sunday with a Giovanni Simeone hat-trick giving Fiorentina a shock 3-0 win which allows Juventus to close in on the Serie A title.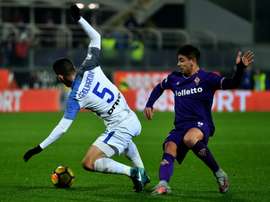 Giovanni Simeone grabbed a late equaliser as Inter Milan saw their third place in Serie A threatened before the winter break with a frustrating 1-1 draw against Fiorentina on Friday.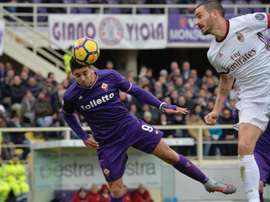 Hakan Calhanoglu snatched a point for under-pressure AC Milan with a crucial 1-1 draw against Fiorentina in Tuscany on Saturday.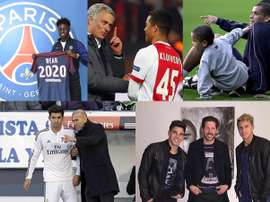 Like father, like son. Many youngsters decide to follow in the footsteps of their fathers as they look to replicate their progenitors' success in the sport. Here are the most promising progeny around the globe.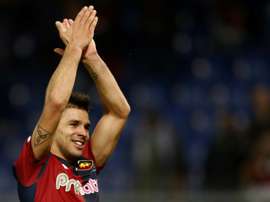 Diego Simeone's son Giovanni has signed for Italian side Fiorentina on a five-year contract.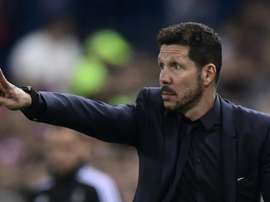 The Genoa striker insists his dad is currently "very happy" at Atletico Madrid but has tipped him to take charge of the Nerazzurri one day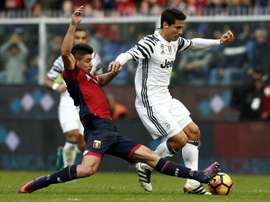 A quickfire brace from Giovanni Simeone, the son of Atletico Madrid coach Diego, carved the Serie A title race open on Sunday as Genoa claimed a stunning 3-1 win over leaders Juventus.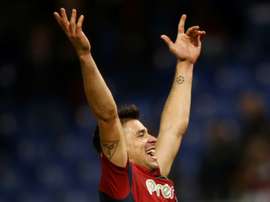 Genoa's Giovanni Simeone said a pre-match talk with his dad, Atletico Madrid coach Diego Simeone, spurred him on to a brace that laid the foundations for a shock 3-1 win over Serie A champions Juventus.