Norberto Murara Neto (born 19 July 1989), commonly known as Neto (Brazilian Portuguese: [ˈnɛtu]), is a Brazilian professional footballer who plays as a goalkeeper for Spanish club Barcelona.
Neto began his career with Brazilian side Athletico Paranaense and later played for Italian side Fiorentina. He joined Juventus in 2015, where he won the domestic double in each of his two seasons with the club, serving as a back-up to starter Gianluigi Buffon in the league, but appearing in all of the club's games in both of their victorious Coppa Italia campaigns. In 2017, he joined Spanish side Valencia. On 27 June, 2019 Barcelona announced Neto's signing.
He was first called up for Brazil in 2010, but did not make his debut until 2018. He won a silver medal at the 2012 Olympics and was part of Brazil's squad at the 2015 Copa América.
Neto
General information about Goalkeeper at Barcelona
32
years

br
General
Name
Norberto Murara Neto
Nationality
Brazil

European citizen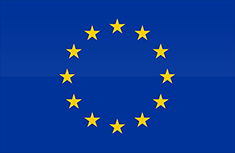 Sí
Career
Barcelona (2019-2022), (2019-2022)
(3 seasons)
Valencia (2017-2019)
(2 seasons)
Juventus (2015-2017)
(2 seasons)
Fiorentina (2010-2015), (2010-2015)
(5 seasons)
Athletico Paranaense (2008-2010)
(2 seasons)
Career
Shirt number(s)
25, 1, 89, 12, 18
Age on debut
20.1 years old
Last match
32.4 years old
International
National team

Brasil
International debut
12-09-2018
Age on debut
29.1 years old
Last match age
29.1 years old
More
Contract
Start of contract
01-07-2019
Contract expiration
30-06-2023
Latest transfer
01-07-2019