Biography of Ángel Correa
Ángel Martín Correa Martínez (born 9 March 1995), known as Ángel Correa (Spanish pronunciation: [ˈaŋxel koˈrea]), is an Argentine professional footballer who plays as a forward and winger for Spanish club Atlético Madrid and the Argentina national team.
Correa began his professional career at the age of 18 with Argentine club San Lorenzo, winning the Torneo Inicial in 2013 and the Copa Libertadores in 2014. In 2015, he signed with Atlético Madrid of La Liga.
Correa captained the Argentina under-20 team to victory at the 2015 South American U-20 Championship, where he was named the player of the tournament. Since 2015, he has been a regular selection for the Argentina senior squad, and represented the side at the 2021 Copa América.
Á. Correa
General information about Striker at Atlético
26
years

ar
General
Name
Ángel Martín Correa Martínez
Nationality
Argentina

España

European citizen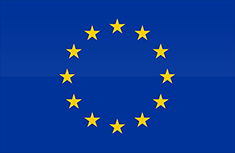 Sí
Career
Atlético (2014-2022), (2014-2022)
(8 seasons)
San Lorenzo (2012-2014)
(2 seasons)
Career
Shirt number(s)
11, 16, 21, 32, 9, 20
Age on debut
18.0 years old
Last match
26.9 years old
International
National team

Argentina
International debut
05-09-2015
Age on debut
20.5 years old
Last match age
26.7 years old
Matches (goals)
18 GP (3 goals)
More
Contract
Start of contract
01-01-2015
Contract expiration
30-06-2026
Latest transfer
01-01-2015