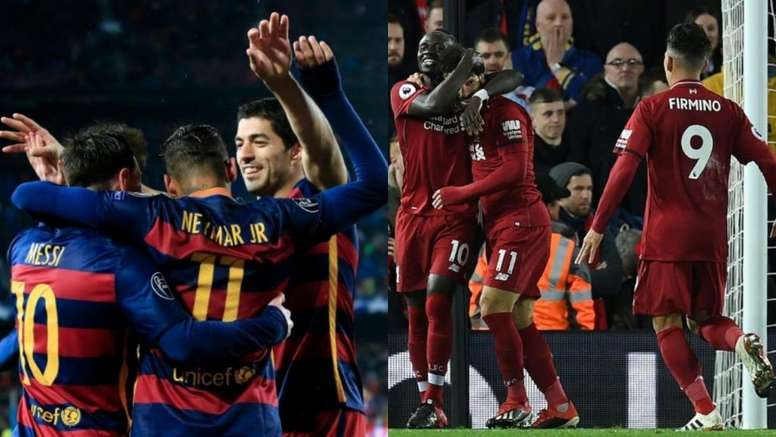 Stop Salah, Mane and Firmino like they stopped Messi, Suarez and Griezmann
Looking at stats, runs of form and any other stat would discourage even a diehard Atletico fan. However, there are precedents which allow them to be optimistic. As is remembering the tie in which Barca's MSN were knocked out. Will the same thing happen to the 'MSF'?
You have to go back to the 15-16 season when the Atletico and Barcelona faced each other. The best attack Barca have had in recent times were knocked out by Simeone's men the year they were looking to defend the Champions League trophy.
Atletico turned around a 2-1 deficit from the first leg by winning 2-0 in the second leg. Luis Suarez scored two goals, but they were not enough. Atletico were the side which went through to the semi-finals.
Liverpool's front three has scored more goals (44) than the whole of the Atletico side (37), One of the main targets at the Wanda is to stay alive going into the second leg at Anfield. Therefore, 0-0 is considered a great result.
It will be difficult although it would not the first major feat achieved by Simeone's men. Last year they beat Juventus 2-0 at home before Cristiano Ronaldo knocked them out in Turin.