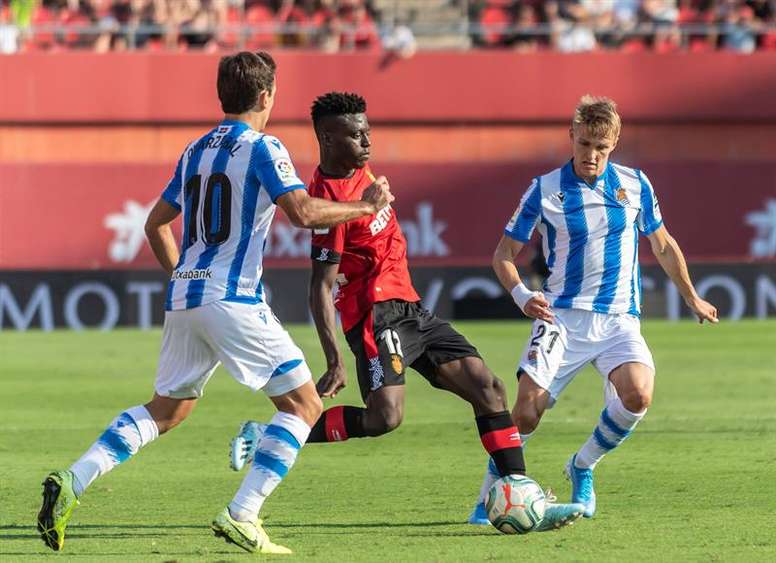 Wolves fantasise about Odegaard
The latest team to show interest in Odegaard, who is having a great season on loan at Real Sociedad, is Wolves. After their stint at the Europa League, Real Sociedad are making the most of Odegaard, who is on top form!
According to 'Mirror', the English club are interested in signing the Norwegian midfielder. Odegaard is in fine form for Real Sociedad, who have loaned the player from Real Madrid until the end of the season.
Odegaard's remarkable performances at the Basque team have have awakened interest for him from various teams, although Madrid have it mind to try and keep him, in the short term.
And the Norwegian is knocking down the door of Spanish football. Six titles, two goals and one assist make up his balance at Real Sociedad. We shall have to see if Wolves can take their place and sign him.
_