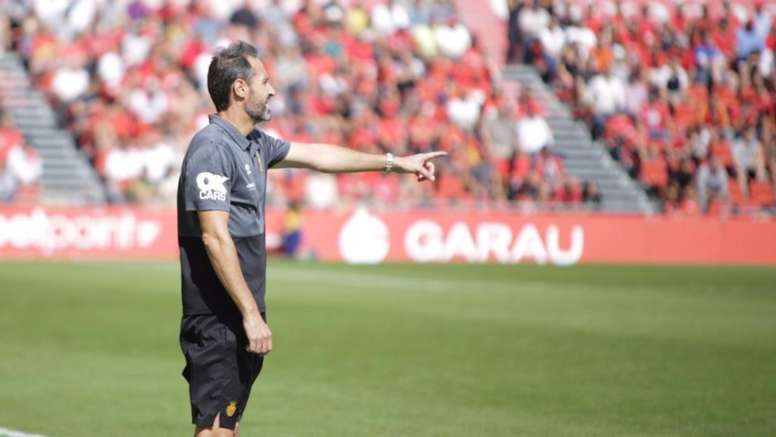 Vicente Moreno: "We are giving away a penalty every game"
Specifically, Getafe scored 4 goals against Mallorca, with Jorge Molina being the main star. The Mallorca coach didn't want to complain about the officials, but he did declare that something needs to change.
"I never compplain about the officials. You have seen the actions (to the press). We are giving away a penalty every game and it's a difficulty that I hope will change. If we want to stay we will have to fight against it and make better games" he said.
About the penalty that Sastre comitted due to a foul on Jaime Mata, he said that although he has seen the pictures, he prefers not to make assessments since he wants to fix his mistakes and those of his team.
However, he made it clear that he thought the referee Jaime Latre could have been wrong "There are more mistakes and it is you (the press) who must judge them. I've also seen the lack of contact between Mata and Sastre "(the forward saw a yellow card for a hard tackle on the Mallorca player in the second half).
In addition, questioned if there were too many setbacks at the beginning of the game, he declared that there were many "circumstances" that were all "negative" for Mallorca.
"Some are ours, others of chance and some are the others. First of all, we didn't play a good game and we could hardly score anything. I don't look for excuses. The two injuries disrupted us (Salva Sevilla and Rahman had to leave the field at 19 minutes), but others came out," he said.
He also talked about the numbers that Mallorca needs to achieve salvation and explained that he has to add points "every week" to not be among the teams in the lower part of the classification.
"We have to reveal ourselves and be nonconformists. We are in the fifth week, we could take more points. Today we did not have a good game and we must forget it now. Normally, you lose more than you win in the First Division."
On the performance of Budimir, author of two goals, and the Japanese Takefuso Kubo, he said, regarding the first, that it is a pity to score and lose, while the second said he was like the rest of his teammates.
"We didn't have a good game as a team and with him, he didn't change the game too much. It is a question of everybody. There is not a specific plaer or coach that can save us. What we have to do is analyse and work hard to improve and not make mistakes. I will watch the game again and then I will speak with the team," he finished.