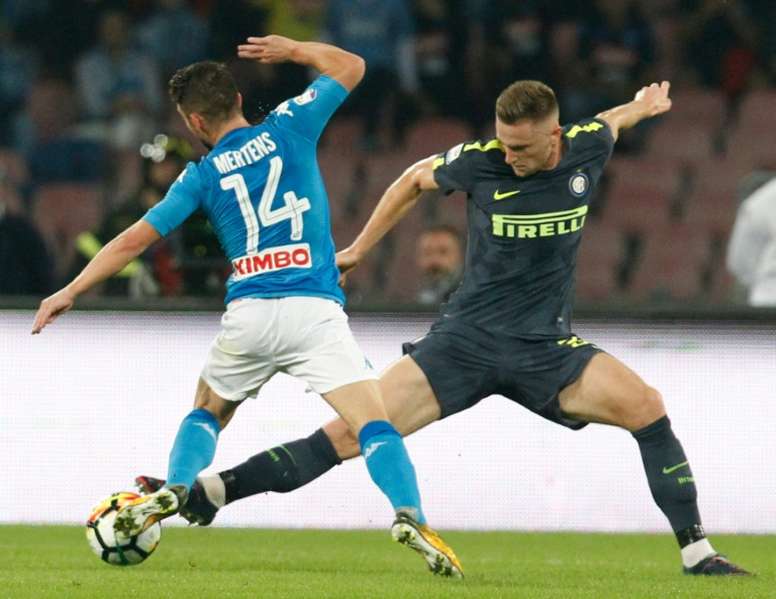 Skriniar rules out Real Madrid move: "My future lies at Inter"
Milan Skriniar has now been at Inter Milan for two seasons. The 24 year-old Slovakian defender has played a total of 82 competitive games and scored four goals for the Italian outfit.
This season, he has played 42 matches so he has participated more this campaign than in the previous one.
Yet more proof of how important the ex-Sampdoria player is for Inter. They have no intention of letting him go at the end of season despite the fact clubs like Real Madrid are interested in his signature.
But talk of his arrival at the Santiago Bernabeu has cooled in the last few hours after comments from Skriniar himself on 'DAZN'. When asked about what could prevent him renewing for Inter, the defender was very clear: "Very few things."
"I think my future lies here. I don't know where all this stuff about Real Madrid came from," added Skriniar on his future, putting to an end the rumours which said he would go to the Bernabeu in the summer.
"If we win three matches, we will be there (in the Champions League). We must first beat Udinese. It is a difficult game because they need the points, but so do we. We must win there," he stated.
Follow all the latest Real Madrid transfer news and rumours here!