Last news T. Kubo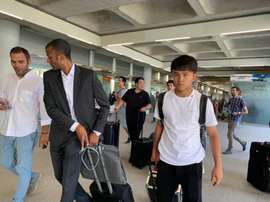 Takefusa Kubo landed at Palma airport first thing on Thursday morning to seal the loan deal. The Japanese star has decided to leave Real Madrid to not play in Segunda B for Real Madrid Castilla.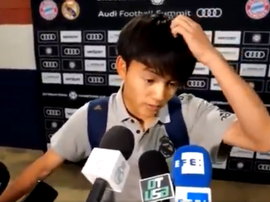 Takefusa Kubo made a mistake in the media area regarding US cities and states. As a result, many people made memes and made comparisons with Sergio Ramos on social media.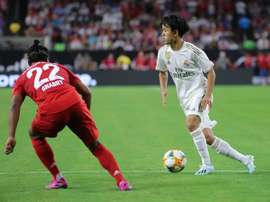 The Japanese has been a ray of hope in Real Madrid's poor pre-season. Many teams are interested in signing him on loan while Real Madrid do not know whether to keep him in the first team or to send him to the B team.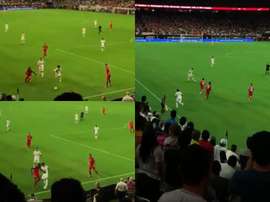 Bayern Munich beat Real Madrid 3-1 in the first encounter of the pre-season for Real Madrid. It was an International Champions Cup game in which Kubo made the whole ground stand up and applaud after a bit of brilliance which was world class.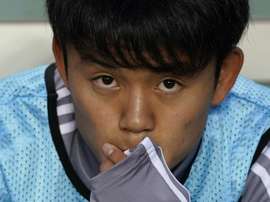 Takefusa Kubo, who previously played at Barcelona's La Masia academy, hailed Real Madrid as he tries to impress in the Spanish capital.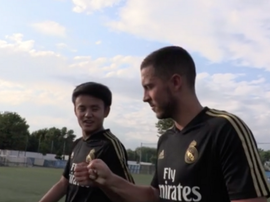 Real Madrid have shared a video on their website showing the strong relationship between Takefusa Kubo and Eden Hazard - two new arrivals. The Japanese player has been one of the standouts of Madrid's pre-season so far in Montreal.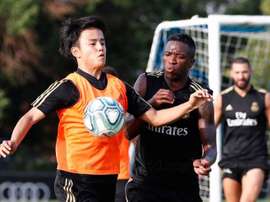 Takefusa Kubo, who is busy preparing the preseason with Real Madrid's first team, was once of Barça's academy prodigies. The Japanese player had to leave, but later, the team missed the opportunity to sign him again ... And according to 'AS', Barcelona regrets their decision.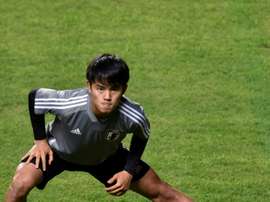 Japan coach Hajime Moriyasu said on Sunday he is considering recalling teenage star Takefusa Kubo for Monday's must-win Copa America clash with Ecuador.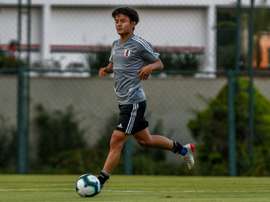 Japanese international Gaku Shibasaki spoke to the media before his nation's clash with Chile and, amongst other topics, praised new Real Madrid signing Takefusa Kubo.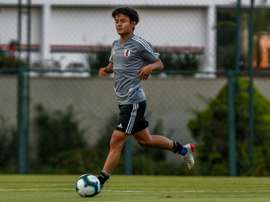 New teenage Real Madrid signing Takefusa Kubo said it was an "honor" to be nicknamed the "Japanese Messi" when speaking to reporters at the Copa America on Thursday.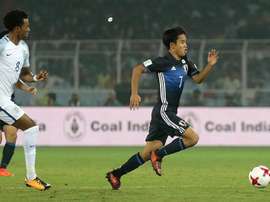 Real Madrid announced the hiring of Takefusa Kubo, a talented 18-year-old attacking midfielder from FC Tokyo who trained for years at La Masia, where he was often referred to as the 'Japanese Messi'.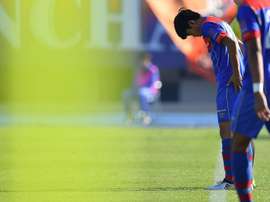 According to "Mundo Deportivo", Takefusa Kubo will not be coming back to Barcelona because of his agent's requests. They reportedly want him to have a role in the first team and have a salary in accordance to his position in the Spanish First Division.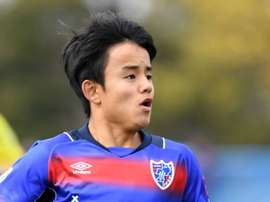 Spanish publication 'Sport' claims that Zinedine Zidane's side are looking to seal a deal for a player who was forced to leave La Masia in 2015 due to FIFA sanctions.