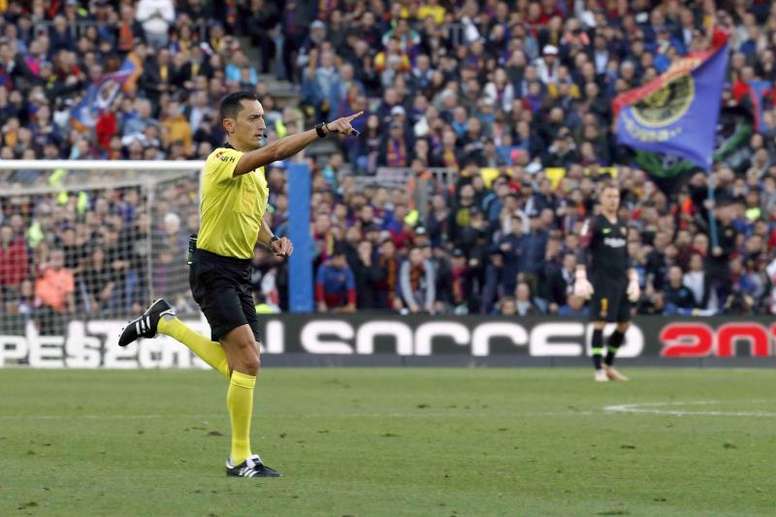 Sánchez Martínez without a match after Betis v Barca
Betis and Barcelona had passages of play to complain about Sánchez Martínez's refereeing. The Murcian made a mistake in several clear passages of play, such as the 2nd yellow not shown to Sergi Roberto or a penalty not given on Messi. Now, the RFEF could have suspended or could well be punished.
The appointments for the 10 matchday 25 games were made public on Monday. Normally, the referees rotate between the pitch and VAR, but Sánchez Martínez has disappeared from this.
On this occasion, Sánchez Martínez would correspond to be a VAR referee. But, in his place, Ignacio Iglesias Villanueva appears the referee who was demoted last season but called up for this week.
RFEF haven't given any official explanation about the absence of Sánchez Martínez but after the complaints and the errors in the Betis-Barca match, the truth is that the player has disappeared from the map.
February 10, 2020