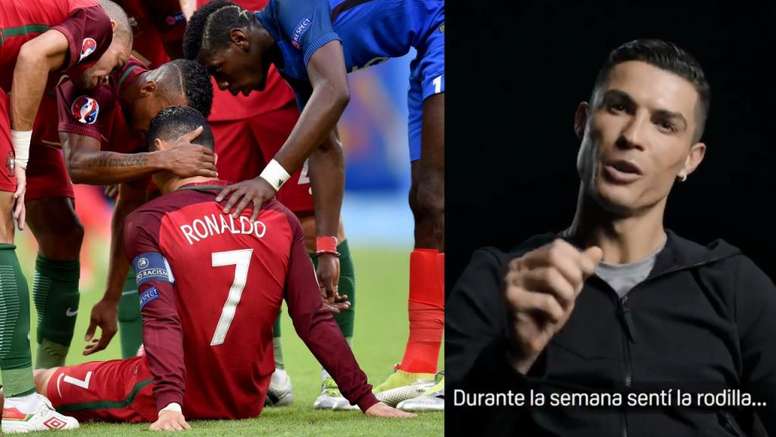 Ronaldo reveals one of the biggest secrets of his career
Paris was ready to see Didier Deschamps' France victorious in Europe. However, Santos' Portuguese selection, ordered by Cristiano Ronaldo was ready to make history and to spoil the blue's fun.
Before the game had even properly got going, the Portuguese captain collapsed on the grass in a flood of tears, making the visiting fans presume the worst.
He tried to play on, but Cristiano Ronaldo had to lie down and be stretchered off. His knee had given up on him.
However, more than three years later, the Portuguese striker acknowledges in his documentary series 'The Making Of' by 'DAZN' that his injury was not suffered during the European Championship final and that he came to France with it.
"I have never said this in an interview... but, during the week I felt my knee weaken, I felt that it was not 100% during the week." he revealed.
In this sense, Cristiano Ronaldo wanted to emphasize in his speech and stressed with some importance: "It was something I did or a bad blow to the ball and, after the blow against France, I felt I was out."
13 August 2019