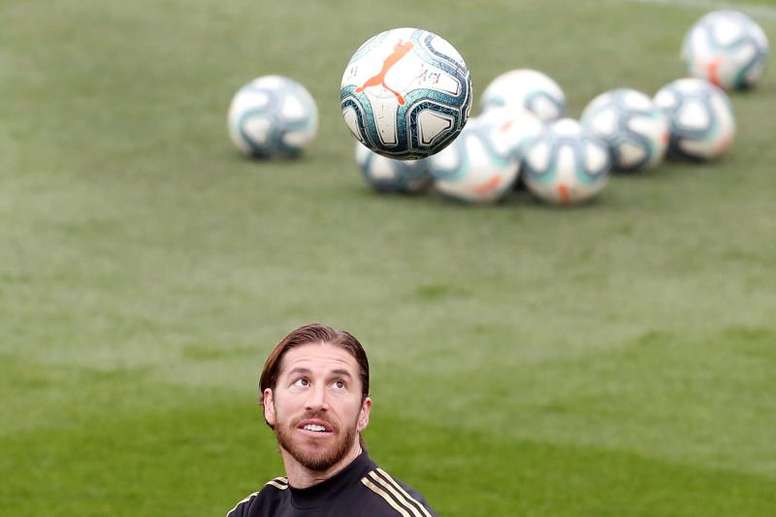 Good news for Madrid with Ramos and Hazard
Real Madrid captain, Sergio Ramos, ended up injured in the right ankle in the SuperCup final and is a doubt for Saturday's game against the team where he started, Sevilla, but this Wednesday he did some exercise on the pitch.
After the Sevilla defender missed out on Tuesday, in the first preparation session of the week, where he worked inside the facilities at Valdebebas, in the second he completed gym work and running on the pitch.
Ramos was injured in a bad collision with Alvaro Morata as they both jumped in the air for the ball. Even so, he carried on playing the game and even scored the winning penalty that took his team to win their 11th SuperCup.
Meanwhile, Serbian striker Luka Jovic, who started in the SuperCup games played in Yeda (Saudi Arabia) because of Benzema's absence, returned to exercising inside the facilities, according to official club information.
Marco Asensio, the Belgian Eden Hazard and Benzema continued with their recovery processes. The former Chelsea player ran on his own for the first time and the French attacker developed new exercises with and without the ball, on his own.
Zinedine Zidane, who returned to counting on Gareth Bale in the group, who was also out of the SuperCup due to injury, will manage the third preparation session this Thursday, behind closed doors.