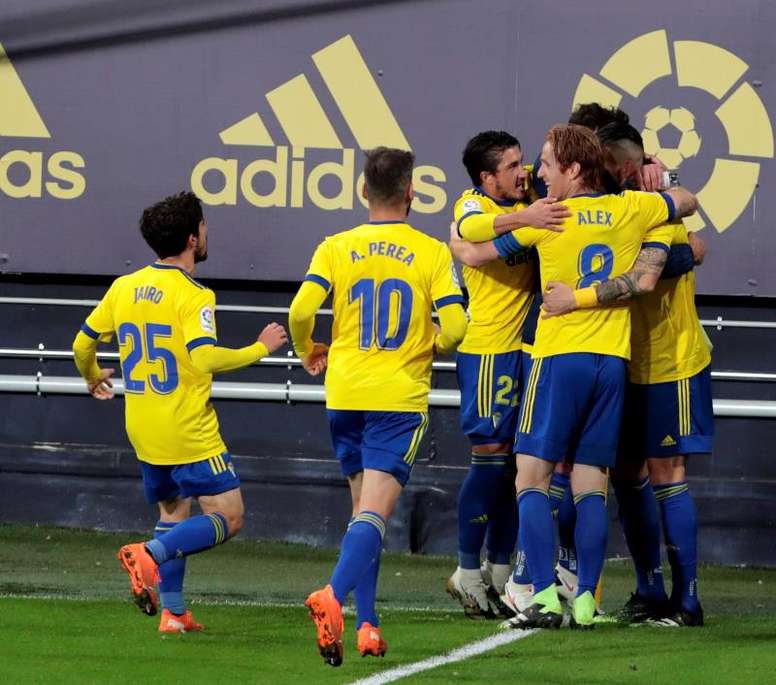 Cadiz stun Barca after superb defensive display
Cadiz inflicted yet another domestic defeat on Barcelona on Saturday night in the La Liga meeting. Cadiz showed they can beat the big boys after a 0-1 victory over Real Madrid earlier in the season and they showed that that result was no fluke. An Alvaro Negredo goal in the 63rd minute, just six minutes after Barca drew level, saw Barca's hard work undone and the Catalans are now 12 points off leaders Atletico Madrid.
Barca started the game with early possession, but fell behind with just eight minutes on the clock when a corner was flicked on by Fali, Mingueza's header towards his own goal was saved by Ter Stegen and Gimenez tapped home the rebound from point blank range. Mingueza's claims for a foul fell on death ears and Barca had to fight back.
Braithwaite came very close to levelling after a one-two between Messi and Busquets saw the Dane played in and he was denied by goalkeeper Jeremias Ledesma. Messi then had two or three opportunities to score, but Barca were kept out by a combination of good goalkeeping and solid Cadiz defending. Messi nearly scored straight from a corner in the 43rd minute, but Ledesma tipped over the bar and Cadiz were comfortable going into the dressing rooms.
It was a different Barca in the second period though and 12 minutes into the second half after relentless pressure, Barca were level. Messi passed to Alba on the far side and his cross was deflected by subsititute Pablo Alcala into his own net. The former Girona man had come on for Marcos Mauro who picked up an ankle injury in the first half.
Then disaster struck for Koeman's men. A Jordi Alba throw in was thrown back to Clement Lenglet, he failed to control the ball and Ter Stegen came sprinting out of his goal. His clearance was charged down by Alvaro Negredo who kept his composure before going round the German and tapping into the empty net. It was the second time Barca had conceded a goal in such cheap fashion after the goal they conceded in the draw to Alaves.
Despite the visitors' best efforts, they were unable to find a leveller and Cadiz walked away with the three points. Dest, Messi and Griezmann all had opportunities but Ledesma was in fine form in the Cadiz goal. Adekanye could have even got a third for Cadiz on the counter in the 88th minute had he not hit wide of the far post.
A superb defensive display sees Cadiz climb up to fifth and add yet more pressure on a Barca side who have taken just one point from their last four away games in La Liga.
December 5, 2020