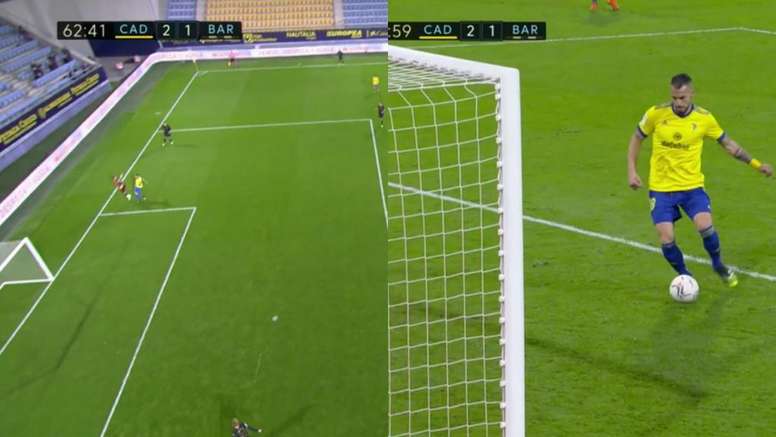 Alba, Lenglet and Ter Stegen gift Negredo to make it 2-1
Barcelona showed weakness in their defence again, like in the first goal. If on that occasion it was Mingueza, this time there was a chain of Barcelona errors.
It all came from a Jordi Alba throw-in. The full-back played it to Lenglet in the box, but he couldn't control it with his knee and paradoxically he seemed to let the ball pass him.
Ter Stegen, faced with the error of his teammate, came out his goal but on the byline to clear. He did it badly, as he gave it to Negredo who had been on the park for 43 seconds.
The ball stopped dead for Negredo in the six-yard box, with no one on him and no keeper. An early Christmas gift that he made the most of to make it 2-1 when Barcelona were most oppressive.