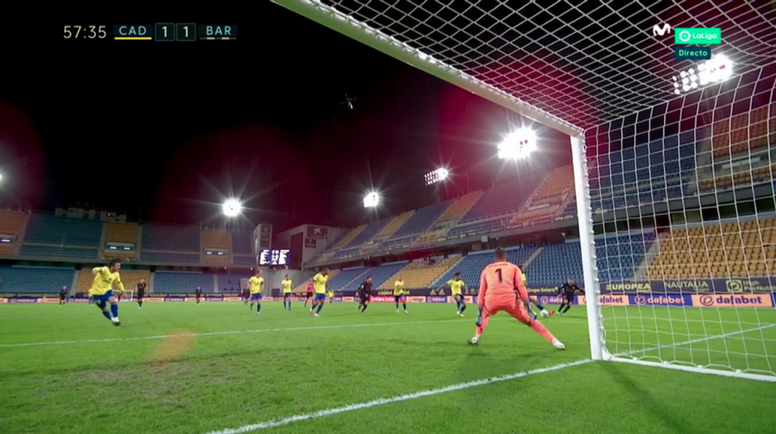 Barcelona's goal was an own goal by Alcala!
Cadiz got off to the perfect start against Barcelona when Alvaro Gimenez made it 1-0 despite Mingueza claiming he has been fouled.
Barca's equaliser did not come until the second half. The Cadiz defence were pinned back in their own half, but Koeman's men needed a large slick of luck to level.
In the 57th minute, Messi looked for Jordi Alba and the Catalan, who lifted his head up, crossed the ball to the middle of the area and Alcala deflected into the goal by the near post.
Barcelona were given a gift which they were not expecting. Cadiz had defended very well up to then.
However, Barca lost the game after a defensive howler at the back so Alvaro Negredo score to put Cadiz back in front.