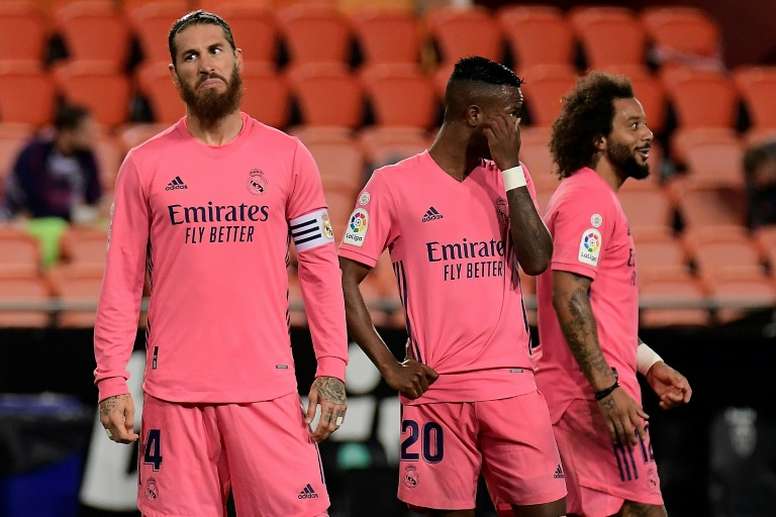 Bernat opens PSG's doors to Ramos: "He is a leader, a great player"
Sergio Ramos reportedly has a PSG offer on the table. The French side are reportedly willing to offer him a three-season contract for eight million euros more than he currently receives at Madrid.
Bernat was asked if he would like to have Ramos on the team. "He's a leader, a great player, he's shown that throughout his career. He is incredible, he has a lot of character," he told AFP.
But he didn't want to go too far with the praise. "I can't say much more, it's just rumours," he simply said.
On another note, he talked about his own contract, which ends in June 2021. "We are talking to the club, the negotiations are open. At the moment, nothing is done, but I think it will be done," he said.
Bernat is happy in France, but he made it clear that his future, sooner or later, lies in Spain: "I have always said that I am very happy in Paris. I want to stay here for many years, but it is also true that I would like to play again one day, I don't know when, in the League. It is the championship of my country and I have not been able to enjoy it very much".