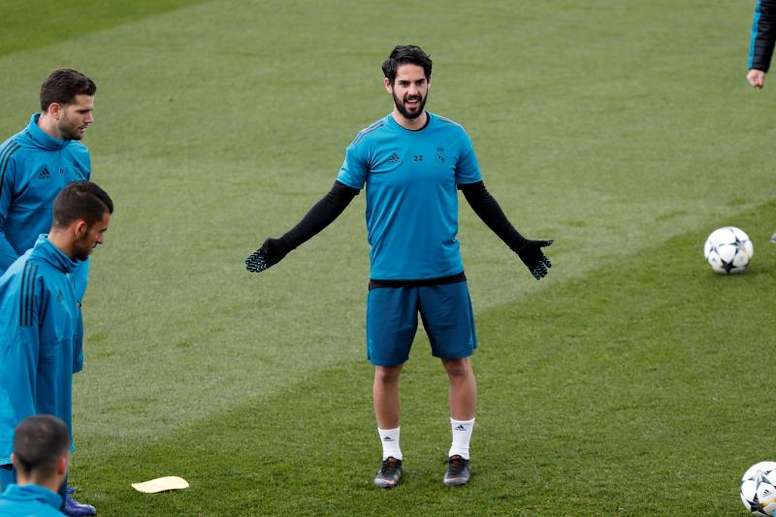 'Will I start? That's Zidane's problem'
"Physically I feel good. I had injured my shoulder but I've been training hard and I'm like a bull," said the Real Madrid midfielder on returning from injury.
Isco then turned to concentrate on the challenge at hand: "It's unimaginable. This is the result of our hard work every season. When I came to Madrid I thought I'd play in one or two Champions League finals, but now it's four in five years. This team has no limit and we're hoping to make everyone happy."
The 26-year-old's biggest dream is to achieve worldwide recognition for his ball skills: "It's something you're born with. It just comes to me naturally, I don't have to think about it. It must come from deep down, because it you think about it too much, the defender will come and take the ball off you."
"I like to find my rhythm, playing with the ball, with the music. Everyone focuses in their own way and that's my way," Isco declared.
The madridista then went on to point out that his team will need to be switched on for success in Kiev: "The key is to be alert. In such a talented squad, we have to use all eleven men... We have to play with out style and they'll worry about our players. The difference will be in the details and I hope it falls in our favour."
At the moment, nobody knows what team Zinedine Zidane will field for the final. "Zidane will play the eleven players he wants, and we're all ready. He's the manager and that's why they pay him. It's his problem," said Isco jokingly.
"Only eleven players can start. Madrid has an enormous squad with a lot of talent and quality but at the end of the day it's the gaffer's decision. The important thing is that we're all together and switched on, those who start and those who come off the bench. If we win the Champions League, it's because of everyone's work, not just the starting XI," the man from Malaga added.