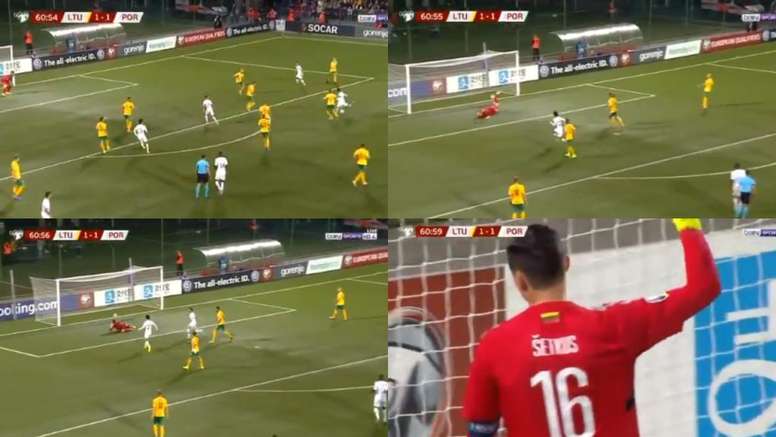 Who said Cristiano does not get lucky?
There is no doubting Cristiano's quality, but, like any professional footballer, you always need a little bit of luck to have success.
Who said the Portuguese striker does not need it? At 1-1 in Lithuania, Ronaldo got fortunate to put Fernando Santos' men ahead.
The number 7 received the ball outside the area and very far away from his best area of the field. This time he tried his luck from distance.
The home keeper Setkus stopped the shot at first, but was surprised by the bounce afterwards. The ball ended up hitting him on the head and went into the goal.