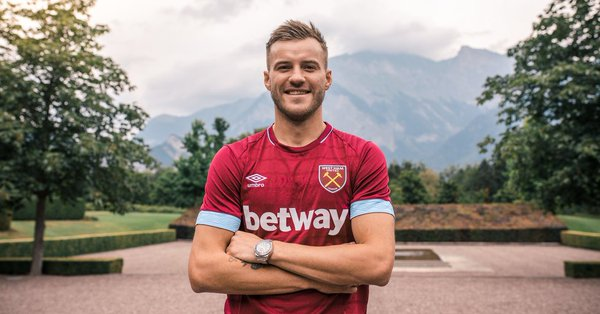 West Ham's Yarmolenko offers to fight journalist
Yarmolenko joined West Ham from Dortmund in a £17.5m deal this summer, and has had a varied start to life in England.
The winger scored twice as West Ham beat Everton 3-1 last month, but has not scored in any of his other games for the club.
Pundit Kobelkov has been critical at times and Yarmolenko wants to hit back, literally.
"In my youth, I fought a lot. There was wins and there were losses. It's normal for a boy, for a man," the player said to 'XSport'.
"I want to announce my next fight. I don't want to listen to that Kobelkov any longer.
"I want to call him out for a fight and get my revenge on all those things he's said on air. I'm waiting for an answer..."
Yarmolenko will spend the international break with the Ukrainian national team, who take on Italy in a friendly on Friday before facing the Czech Republic in the UEFA Nations League four days later.