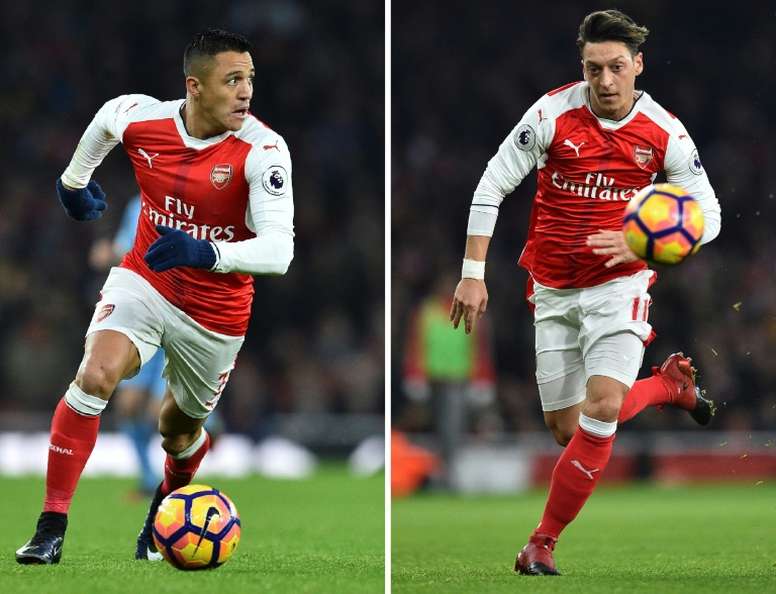 Wenger gives update on Ozil and Sanchez
With the transfer speculation regarding his Chilean striker heating up - both Manchester clubs have expressed interest in signing the 29-year-old - the Arsenal manager gave his opinion on who will be staying at the London club.
Jack Wilshere, along with Ozil and Sanchez, has just six months remaining on his contract. As a result, all three are free to discuss terms with clubs outside of England.
Speaking to 'Sky Sports', the French manager remained hopeful that the German World Cup winning midfielder would remain in London: "Yes. There is still an opportunity for him to stay."
"These guys want to win, and they want to make money as well. So they want a combination of the two that big clubs can give them."
In reference to Ozil, Wenger went on to say that "Incidentally he's won trophies with us. So he wants to fight as well for the Premier League, that's normal when you are at that level."
However when asked about his forward, the response was less confident: "It looks like Sanchez will not extend his contract, but we want to keep Jack and if we have an opportunity maybe to keep Ozil, the rebuild will be less deep than if all three left."
The 'Gunners' are currently in sixth place, five points off fourth-placed Liverpool, so it is essential that they address these contractual concerns for the team to keep pressing for Champions League qualification.