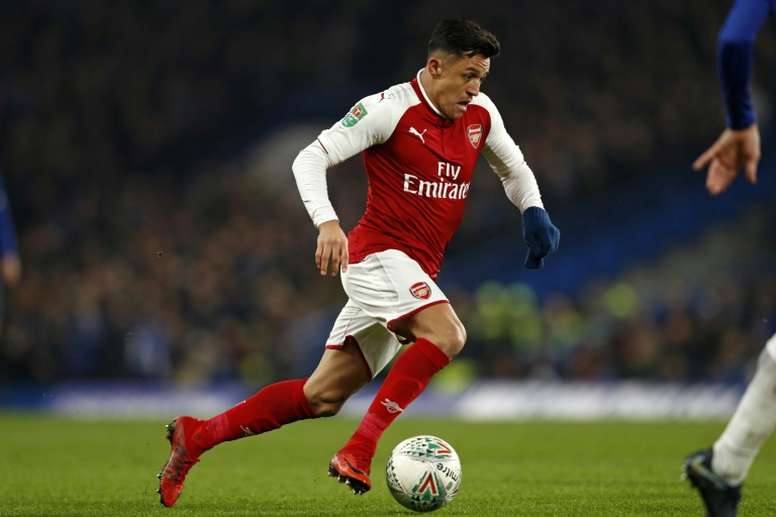 Torn between City and United
It was understood that City's £20million bid would suffice to lure Sanchez to the Etihad, but they now face competition from Jose Mourinho's side, who have sensationally joined the race with a £25million bid of their own and Henrikh Mkhitaryan a possible makeweight.
As the two Manchester clubs prepare to battle for Sanchez's signature, a reunion with former manager Pep Guardiola seems the more logical choice. However, his work-rate and versatile nature would rather suit Mourinho's style of play, the Portuguese manager keen on players with a certain level of competitiveness. His pace and creativity would add the spark United have lacked at times this season.
The Chilean is looking for an ambitious project to become the next chapter in an already distinguished career, and that is exactly what is waiting for him at Old Trafford. However, he fits perfectly into Pep's philosophy at City, with his intensity and ability to link up with other forwards just what Guardiola demands from his frontmen. He would be part of a fearsome-looking attack with Kevin De Bruyne and David Silva's supply balls making them almost unstoppable.
His individualistic tendencies would not conform to Mourinho's pragmatic tactics, but United still look an easier side to break into than table-topping City. Though he would add firepower to a side set to break the Premier League goal record, his arrival could disrupt the current balance of the team and is therefore more of a gamble for Pep than it is for Jose.
Arsene Wenger would rather sell to Guardiola than to Mourinho, who remains his nemesis in English football. With a long history of selling to "good clients" City, the Frenchman certainly favours the league leaders as a likely destination for Sanchez. Even though the thought of the Gunners' best player leaving to join United is the stuff of nightmares for Arsenal fans, they may just get more in return. Sterling is now untouchable at City, who might not be willing to offer a player in exchange in the same calibre as Mkhitaryan.