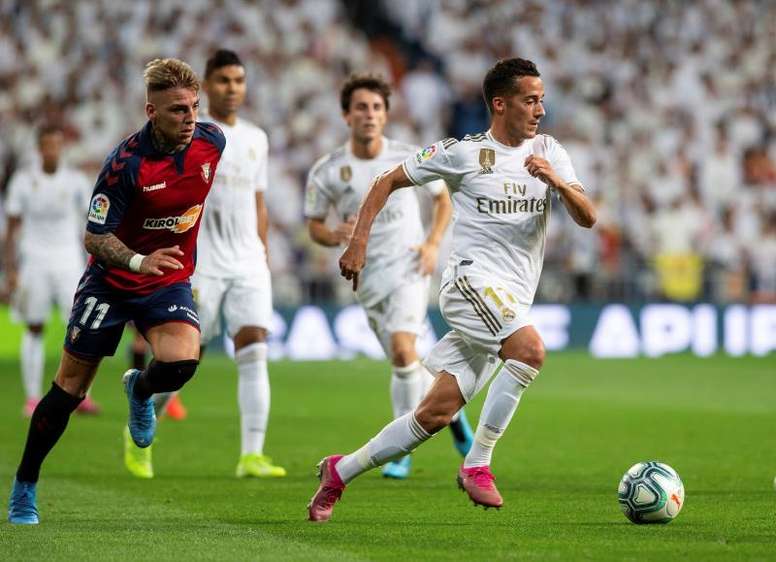 "Vinicius and Rodrygo? It's out of my control"
"Competition for Vinícius and Rodrygo? I think that's something out of my control. They're two good players, very young, who if they keep working the same way will triumph in Real Madrid," said the Galician in an interview for the newspaper 'Marca'.
Also, Lucas Vázquez proudly spoke about his place in the line-up despite the changes of coaches in Real Madrid: "The truth is that yes, I have played with all the coaches and I'm happy for it. All the coaches that I had throughout my career in Real Madrid are counting on me. And I hope it will continue to be like that for many years to come".
I take criticism well. We know that we are in Real Madrid and that we are exposed to people's opinions. You have to be calm and that's it. After the matches, I usually disconnect, go out to dinner or somewhere with the family. What I do like then is analyzing the games we play, see where I can improve. It's something I like," he added.
He also accepted the technical decision to discard him against Granada: "We have a large and very good squad. We are all exposed to that. We have assumed that one day it could happen to one of our team-mates and another one to a team-mate".
On the plague of injuries, Lucas Vazquez said: "We do not know very well why we have so many injuries. They are complicated gusts that we will try to pass as soon as possible. The preseason was good, like two years ago. We prepared very well and worked very hard."