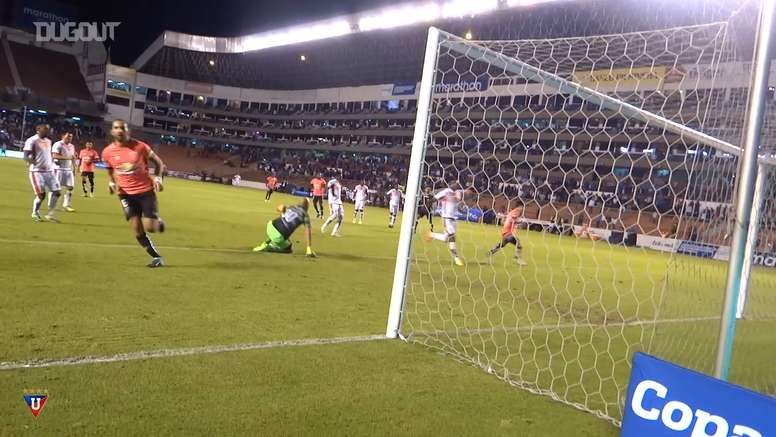 VIDEO: When Liga de Quito recreated Messi's indirect penalty
As the coronavirus leaves us without football for a little while longer, we take a look at some of the most impressive goals, players and teams in recent times.
That unconventional way of taking a penalty was made famous by Johan Cruyff, who did it in 1982 with his Ajax teammate Jesper Olsen. But there are records of two earlier indirect penalties: Rik Coppens and Andre Piters for Belgium in 1957 and Mike Trebilcock and John Newman for Plymouth in 1964. In 2005, Arsenal's Robert Pires and Thierry Henry also tried it, but theirs was a failed attempt.