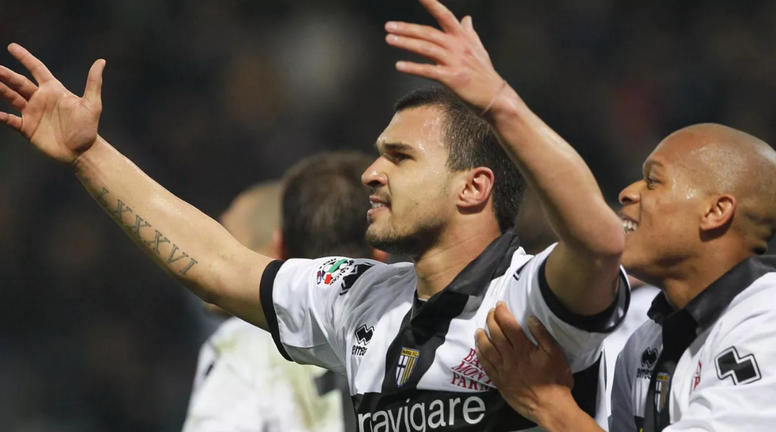 The former Juve and Man City man who has played for 16 teams
Valeri Bojinov left Pescara after playing just 30 minutes spread across three matches. He will now go back to Levski Sofia.
The Bulgarian will earn the minimum wage in Bulgaria, around 180 euros a month and he himself ended up admitting some days back that he would even play for free because he loves the club.
It will be his third spell at Levski because he was there between 2013 and 2015 and then again in 2019.
Bojinov was considered to be one of the brightest young talents at the start of the century when he made his Lecce debut at the age of 15.
His good seasons there took him to Fiorentina and then Juventus, where he did not do too badly, (7 goals in 21 matches) and then Man City (one goal in 12 games).
He tried to pick up his Parma, but then moved to Sporting Lisbon and then back to Lecce. He then continued in Italy and joined Hellas Verona followed by Vicenza. In 2013, he then joined Levski Sofia for the first time.
Since then, he has returned to Italy to play for Ternana, Bojinov then had a great season at Partizan Belgrade (18 goals in 45 games), but has worsened significantly since turning 30. Meixian Hakka of China was his next destination then Lausanne in Switzerland, Rijeka in Croatia, Botev Vratsa in Bulgaria and then a second spell at Levski Sofia.
He rejoined Pescara earlier in 2020, but things did not go well for him and he was sent off while on the bench before even making his deby. He ended up playing 30 minutes across three matches, but it was obvious his mind was elsewhere. He is now training with Levski Sofia once again, although his return has yet to be made official.
August 5, 2020