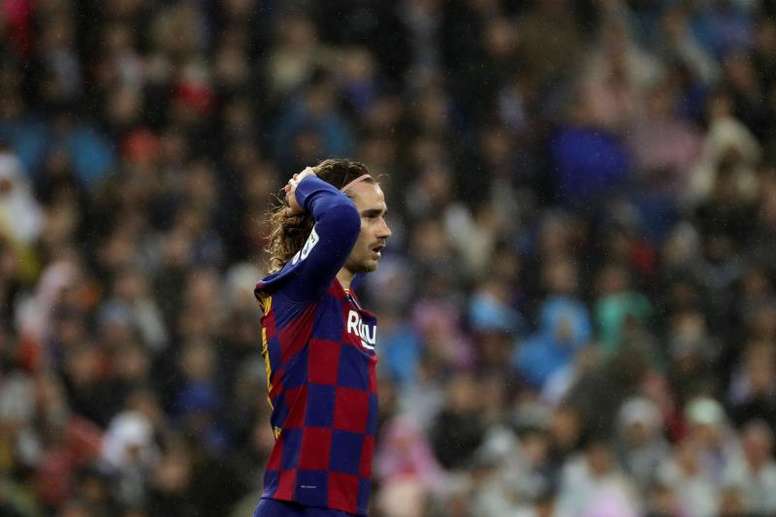 The endless expectation surrounding Griezmann
Antoine Griezmann was unable to score against his favourite rival Real Sociedad. Because the standard of patience with the Frenchman is very low. The press is constantly discussing whether he scored, or gave an assist, or made himself useful, regardless of the result or performance.
The truth is that the Frenchman has contributed considerably this year. He has always been defended by Valverde and Setién because of his work with the team. For the public, however, there is no greater judgment than his goals - or lack thereof.
And although he has scored 14 goals, some of them basic ones to open the can, at all times they seem few. Beyond the fact that it is not easy to live in the shadow of Leo Messi, the stigma of what Barça paid for him (120 million) and that documentary of 'The Decision' that is going to pursue all his life surely do not allow very objective judgments.
Griezmann was key to rescuing Barça in San Paolo, but days later he was singled out for the goal that missed the 'Clásico' with 0-0 on the scoreboard. He averted an anthological disaster in Ibiza, when other first-team players were not up to the task.
However, since Luis Suarez is out, a step forward has been missed. To take some of the pressure off Messi. With the Champions League and LaLiga still to be decided, he could still silence the critics... And if his contributions lead to a title, fans will have no choice but to vouch for him in the ned.