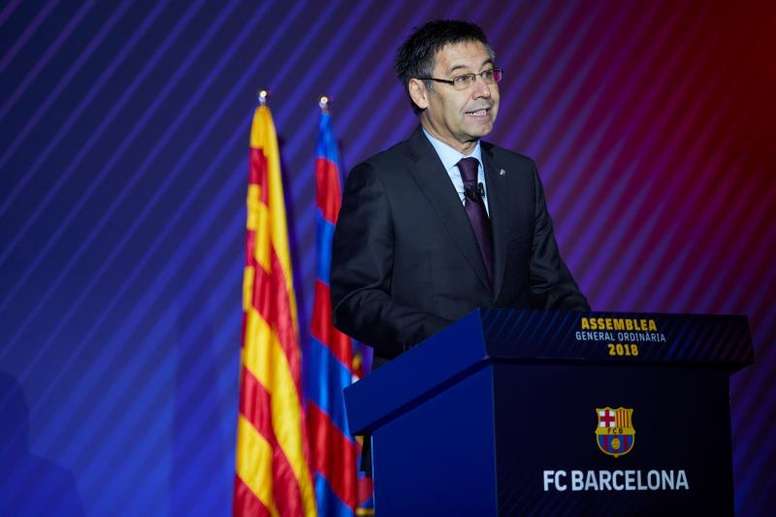 "The 'Clásico' will be played and will not be postponed"
Bartomeu said his usual Christmas message at the Christmas lunch that takes place every with the press. The Barcelona president was close and positive with regards to the 'Clásico'.
"The 'Clásico' will be played and will not be postponed. The Camp Nou is a space of free expression. I want to send a message of normality. Everyone come calmly and sportsmanship wins. Let it be a festival of sport and citizenship", he explained.
The Barcelona president considers it to be "the responsibility of everyone" that the game is played. "It will not be postponed again. We're in a very complex moment, but it's compatible with football. Whoever wants to come to make peaceful demands. There must be calmness and normality", he said.
He also took the moment to ensure that the clash against Real Madrid "will be a match of guarantees". "People can come with their family and friends. The 'Clásico' must be a festival of sport, citizenship and calmness", he insisted.
Lastly, Bartomeu spoke about Barcelona's star player again, Lionel Messi. "He has won 6 Ballon d'Ors and he should win more. I'm sure that he will end up winning more Ballon d'Ors".
December 12, 2019