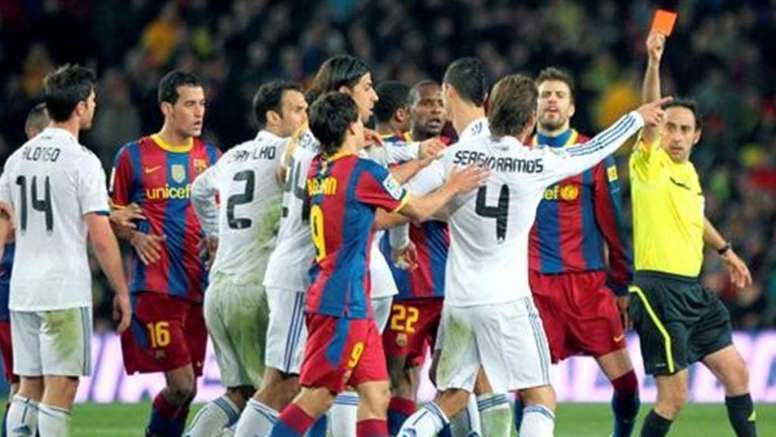 Ten years since Barca's 5-0 over Real Madrid
Exactly a decade ago, on 29 November 2010, FC Barcelona achieved one of the most resounding victories in the history of the 'Clásico' against Real Madrid: the mythical 5-0 victory over the team then coached by José Mourinho.
That game was one of the biggest exhibitions of the Catalan team directed by Pep Guardiola that, at the end of the season, would end up conquering La Liga and the Champions League.
The match had controversy even before the kick-off due to being held as the regional elections were taking place in Catalonia. Real Madrid arrived at the clash as the leader, but its position was taken by a dominant Barcelona.
During the first half, two goals from Xavi and Pedro put Barca in a comfortable 2-0 lead. Messi, in the opening moments, almost scored a brilliant goal with a subtle shot to the long post from the left of the area, but the ball crashed against the post.
There was time for controversy in this first act as well, as Cristiano Ronaldo claimed a possible penalty from Valdes and the Portuguese had a brawl with several Barcelona players after a scramble with Guardiola.
Already in the second half, a double by a lethal Villa and Jeffren's lace in the added sealed a historic 5-0 that ended badly. Sergio Ramos lost his temper and was sent off after kicking Messi and pushing Carles Puyol.
With the final whistle, the duel immediately became part of the history of the 'Clásicos' and the image of Gerard Piqué showing his 'little hand' is still very present today in the imagination of the fans who are not going through a great time.