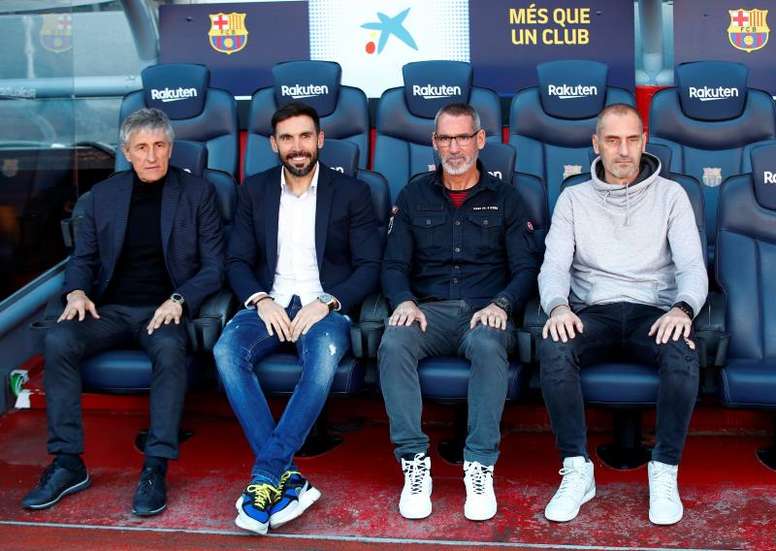 Setien sues Barca for not fulfilling contract
Even a good day for Barcelona because of the victory over Osasuna includes some bad news. This Sunday, 'Catalunya Radio' says that Quique Setien has sued the club for "not fulfilling the contract."
The radio station reports that the former Barca coach says he has not been paid all the money he was due in his contact. He has therefore decided with his lawyer to take Barca to court.
His assistants are in a different position. Eder Sarabia, Fran Soto and Jon Pascua announced this week that they had agreed on a deal to terminate their Barca contract. They were actually still connected to the club until 6th November.
Setien criticised that situation in a letter on social media in which he said that none of them could join another club as they were still registered as working for Barcelona. Sarabia and the other assistants are now happy, Setien is not.
The former Barca coach terminated his contract in September and has been calling for an agreement to be reached on his redundancy pay this season. Despite Barca promising he would get his money, that has not happened. Setien is not happy with the amount of money he has been given and he wants what he was promised by former president Josep Maria Bartomeu.