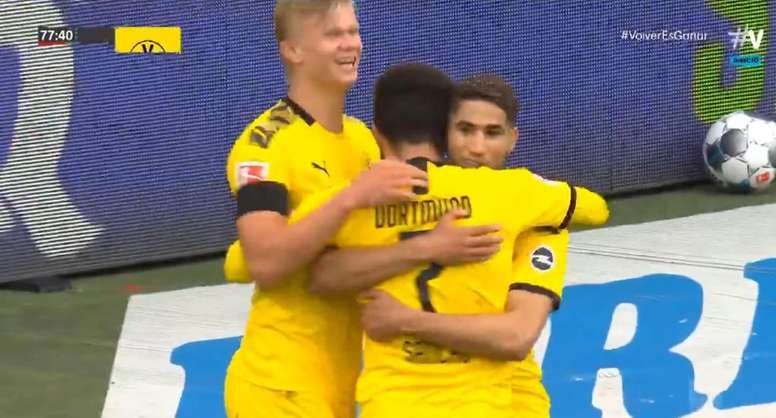 Sancho got an assist as Achraf killed off contest
Sancho is back. The Englishman, after being on the bench and playing just 11 minutes in the first game back since the coronavirus break, assisted Achraf at Wolfsburg.
Sancho once again started on the bench at Wolfsburg. He came on for Julian Brandt in the 65th minute and he gave an assist after just 13 minutes following a great counter.
It was actually Sancho who started Dortmund's counterattack versus a Wolfsburg side looking for an equaliser. Haaland and Achraf were the Englishman's options and he gave the ball to the latter.
Achraf made no mistake as he beat Casteels with his right foot. Guerreiro had made it 0-1 in the first period.
May 23, 2020