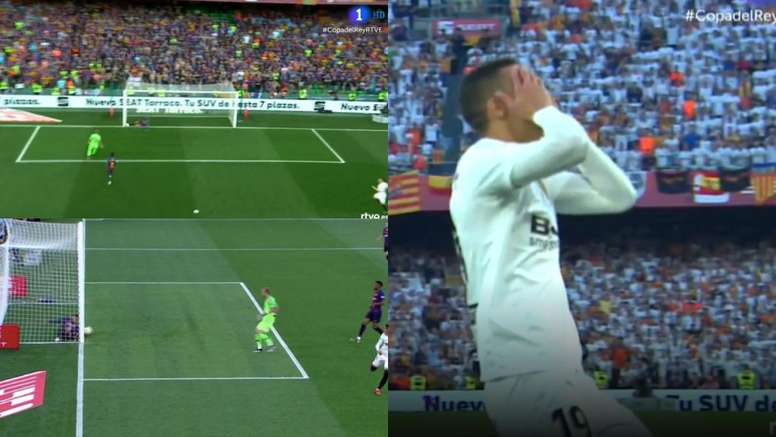 Rodrigo got complacent and Pique saved Barca with goal-line clearance
Barcelona started the game dominating in possession against a Valencia team who had dropped back. But Marcelino's tactic was that, put pressure on the Barca midfield and attack on the counter.
And with the first chance he had, he was close to converting it. Lenglet made a major error after a bad pass towards his goal which allowed the Spanish-Brazilian to be one on one with the Dutch goalie.
He went past Cillessen without any trouble, but Pique was alert and he got back to make a goal saving clearance on the line.
But it was also due to the complacency of Rodrigo, who saw the open goal in front of him, but he did not count on the presence of the Catalan central defender. A miraculous stop by Pique which meant it remained goalless.
May 25, 2019