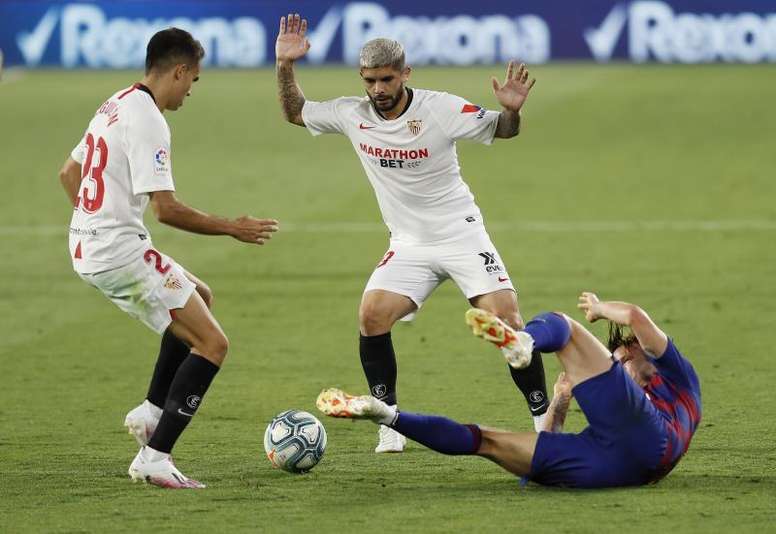 Reguilón, Banega and Bono remain at Sevilla until the end of the season
Sevilla have removed in one stroke three problems that they had on the table. The club formally announced that Reguilon, Banega and Bono will stay at the team until the end of the season. Their deals ended on 30th June, but there has been an agreement to extend them.
They are two loans and one contract extension. The loans of Reguilón from Real Madrid, and Bono from Girona. The official statement from Sevilla explains that have agreed with these clubs to allow their players to stay a few more weeks.
In Banega's case, the conversations have been with Al Shabab, who the player already has an agreement with, so that they agree to wait a little so that Sevilla can finish the campaign with him in their ranks. All of them have accepted what the Andalusian side proposed.
"Bono, @sergio_regui and @Ever10Banega will complete the 2019/20 season at #SevillaF", the club said.
July 2, 2020