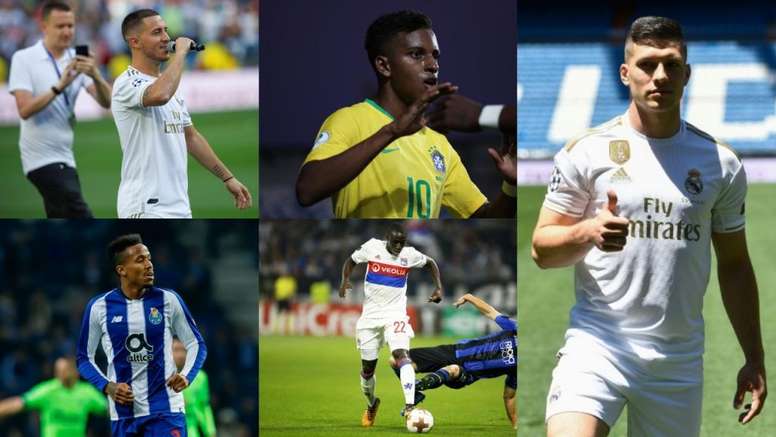 Real Madrid sign 61 goals and it could get better
Real Madrid have reacted quickly to last season's disastrous campaign in which they had three managers and won just one trophy. The club have bought five players although it is true that Rodrygo and Militao were signed well in advance. Zidane wanted more firepower and now he has it.
He has also more people to score, the biggest problem for them in the 2018-19 season. Cristiano Ronaldo's departure and the Bale and others' poor form in front of goal made it basically impossible for them to get close to Barcelona in the league.
Benzema was their top scorer with 30 goals to his name after one of his best seasons at the Bernabeu. Bale was next with 14 and then Ramos came third with 11. There was nothing much after that. Next season, things are expected to change as Jovic, Hazard and maybe even Rodrygo will surely contribute to Real's goalscoring tally.
Jovic (27 in all competitions) and Hazard (21) should get similar numbers next season. You also have to add Hazard's ability to get assists. He got 17 in the last campaign. Rodrygo netted five while Militao (5) and Mendy (3) know how to score as well.
And it could get better. Zidane is insistent on buying Pogba as is Pogba on moving to the Spanish capital. He would bring 16 goals with him if he was signed although their main target is still Kylian Mbappe. He got 39 goals last season. Real Madrid are clear that this season, they must score a lot more goals if they are to fight for the three major trophies.