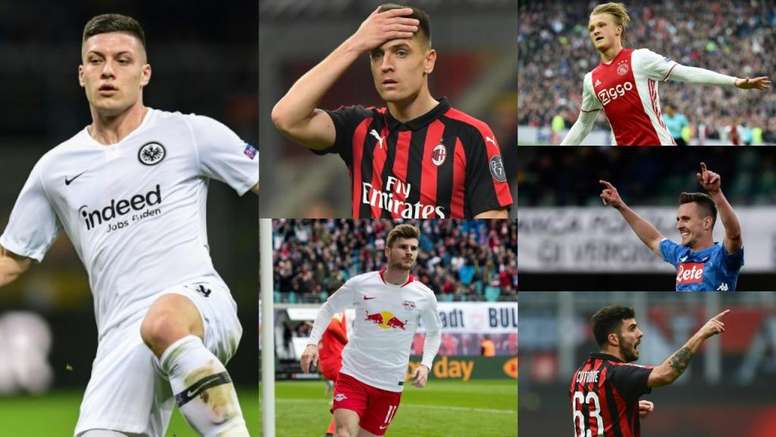 Real Madrid scour the market to find a true number '9'
As reported by Josep Pedrerol in 'El Chiringuito', Real Madrid continues to analyse its options to strengthen the forward position and, although Luka Jovic is the favorite, they continue to look at alternatives at the Santiago Bernabéu.
In this sense, the aforementioned journalist maintains that in Chamartín the optimism of the last weeks has diminished, due to Barcelona and PSG's continued interest in the Eintracht Frankfurt forward.
Although Jovic is still the first choice, Real Madrid have identfied alternatives to keep their options open. Timo Werner, Krzysztof Piatek, Kasper Dolberg, Patrick Cutrone and Arkadiusz Milik are the names the club will consider if the Serb does not arrive.
The departure of Cristiano Ronaldo from Chamartín has left Real lacking in resources when it comes to goals, with only Karim Benzema shielding the responsibility in that department. An alarming lack of goals has severely hampered the club this season, leading to a major search for a new number '9' who can take on the responsibility of scoring the key goals.
Real are also looking to sign a young talent, who is ready to play now and who has potential to become one of the best players in the World. With Kane and Mbappé out of the question due to their incredible transfer fee, it is likely that someone on this list will be making a move to the Santiago Bernabeu this season.