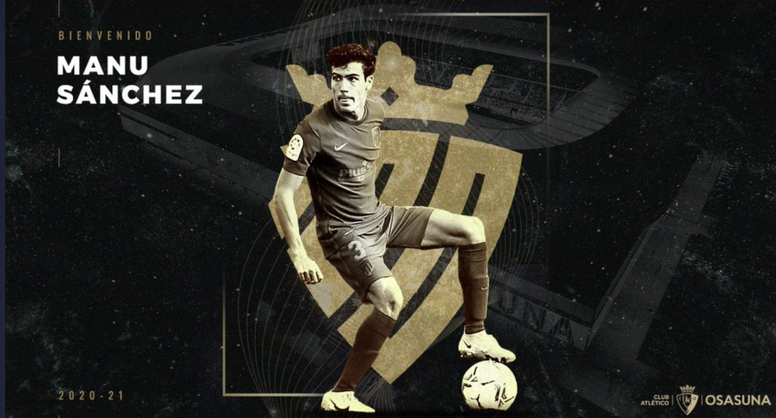 OFFICIAL: Atlético loan Manu Sánchez to Osasuna
It was an open secret. Osasuna informed on Monday of the deal with Atlético Madrid for Manu Sánchez.
The club reached a deal with Atlético for the loan of the youth academy graduate, who signs until the end of the season.
"Club Atlético Osasuna has reached an agreement with Atlético de Madrid for the loan of Manu Sánchez until the end of the 2020/21 season. The footballer will be incorporated into the team immediately and will be presented in the next few days in a telematic press conference", Osasuna indicated.
January 11, 2021
Diego Simeone already gave the all-clear for the exit of the full-back, as he refused in the summer in case he needed his services during the season.
Until now, Manu Sánchez has played just one match, so Atlético have looked favourably on him continuing to develop and fighting for more game time at Osasuna.
Nevertheless, Manu Sánchez is a key piece of Atlético's future, as he renewed until 2025 and a lot of growth and work with the first team is expected from him.
January 11, 2021