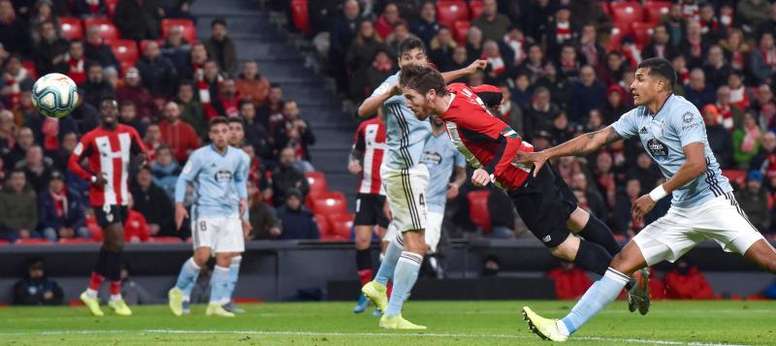 Muniain, Athletic legend with 400 appearances
Iker Muniain became the 18th Bilbao player to reach 400 matches after Iribar, Rojo, Joseba Etxeberria, Iraola, Susaeta, Gainza, Orue, Larrazabal, Canito, Guerrero, Argote, Urzaiz, Panizo, Carmelo, Dani, Urrutia and Aduriz, who reached it in October.
He made his first-team debut on 30th July 2009 in a Europa League match against Young Boys and was 16 years, 7 months and 11 days old then- the youngest player to make his debut for Bilbao.
In the 11 years he has played for the first team, Muniain has played 304 league matches, 35 in the cup and 61 in Europe-7 in the Champions League and 54 in the Europa League- scoring 58 goals.
The international forward could move up to 14th place soon in the Athletic players with most appearances, as the player that is above him, Aduriz, has played the same amount of matches (400), Urrutia has played 401 and Dani and Carmelo have played 402.
13th place is Panizo, and he is a bit further in front, playing 413 official matches.