'Mourinho is one of the best coaches ever'
Wednesday night's 2-2 draw with Arsenal means United are now four games without a win in the Premier League and currently sit eighth in the table, some eight points adrift of the top four.
Dalot played his first full 90 minutes for the 'Red Devils' against the 'Gunners' and he is hoping to follow that up with another when United make the trip to Craven Cottage this weekend.
"Fulham is a big game," the Portguese enthused. "I think in the Premier League it's always a big game - that's one of the things I have noticed here.
"There's no weak games, there's no chance to relax and most of all for us because we need to get points and to climb up the table. That's what we want.
"We sleep thinking about (getting into the top four) and we wake up thinking about that and for sure we will get there.
"I think it is our main goal for now to get into the top four and we are going to fight for that and I think we will get there."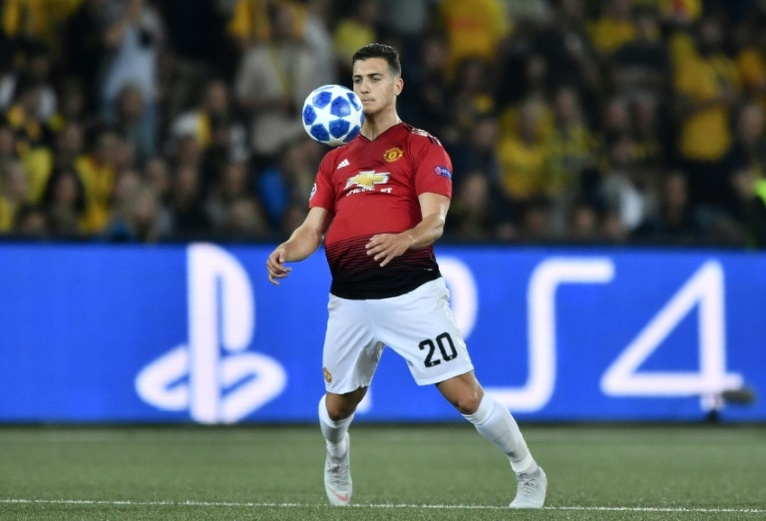 Mourinho has come in for plenty of criticism this season for his tactics and ongoing row with Paul Pogba, among other things, but Dalot insists that he is learning all the time from his fellow countryman.
"I have been following the Premier League since I can remember, since I first watched football, and to be able to see from the stands for a while and then get on to the pitch, it has all been good experience for me," Dalot said.
"I need to adapt considering the team I'm now playing in, the coach and the league I am playing in.
"But I think my game can adapt and (I can) get my game together here and settle down. With the help of my team-mates, the coach and the fans I think I will be improving a lot here.
"Jose Mourinho brings all his experience and knowledge of the game to us all, not just me.
"I think he is one of the best coaches ever and for me it is a dream come true to be alongside him and to learn from him. For me, it is very good."