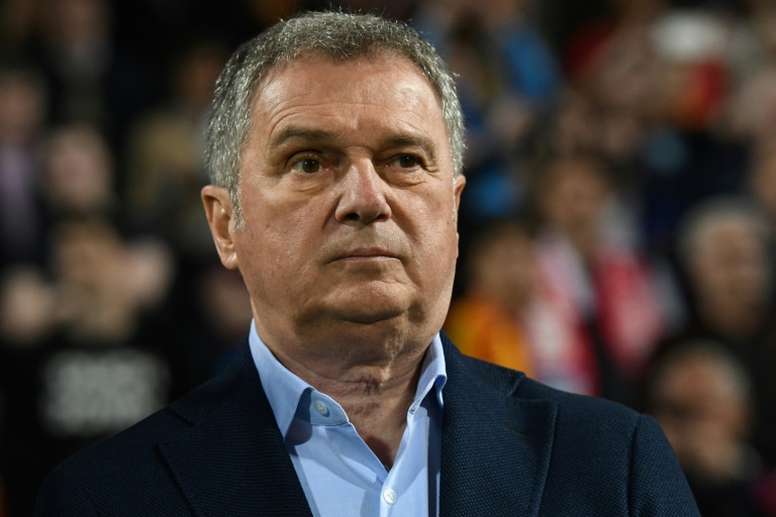 Montenegro's Serb coach and players snub Kosovo match
The team's Serbian head coach Ljubisa Tumbakovic and two out of several Serb players on the squad, Red Star Belgrade players Mirko Ivanic and Filip Stojkovic, were not listed on the line-up on UEFA's website or seen on the pitch. While Montenegro recognises Kosovo, which declared independence in 2008, its close neighbour Serbia does not and has long lobbied to isolate the former province on the international stage.
"Politics beats football, Tumbakovic probably is not going to be coach of the Montenegrin football national team," local outlet Vijesti reported. Montenegro football authorities could not be reached for comment. Writing on Facebook, Kosovo's Foreign Minister Behgjet Pacolli said he was "very concerned about the situation regarding the football match between Kosovo and Montenegro."
He accused Belgrade and Serbian media of putting "pressure on the coach and some players." The game was played behind closed doors after Montenegro was punished by UEFA after spectators shouted racist chants during a match against England in March.
Serbia and Kosovo's bitter political ties frequently spill into the sphere of sports. Montenegro and Serbia were also part of the same country under the former Yugoslavia, until the former declared independence in 2006.