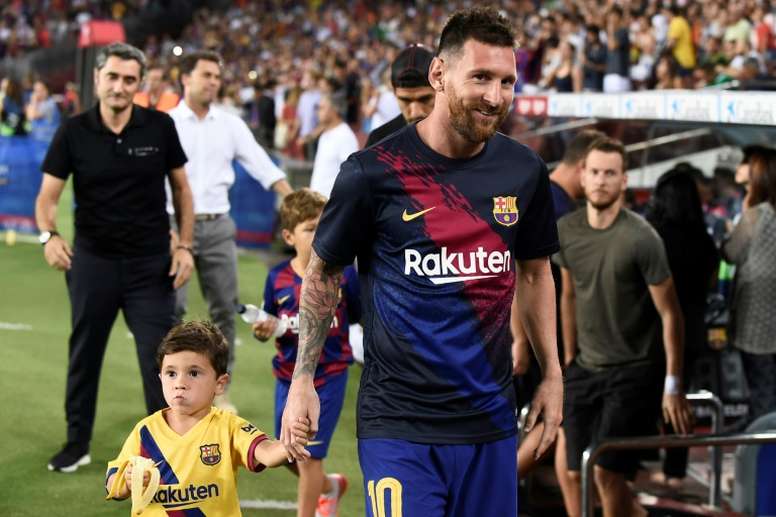 "Messi is free to decide his future"
Sergio Ramos is one of the most successful Spanish players in history, something that, as he confesses, does not stop his hunger for continuing to win titles, as much for Real Madrid as well as the Spanish national team.
"There are players that think that the cycle has ended, that lack enthusiasm, but in the end, resetting is good to return hungry. As captain, I am again excited to raise another title. It is the reason to work and enjoy this sport. I don't want to shorten it when I am feeling good physically and mentally. Tomorrow I can enjoy other things," said Ramos, in a press conference held at the Reina Sofía Museum.
"I am feeling really good and I believe that this is going to be a very good season for the team. There is a lot of analysis as people think very freely, but we are working hard, the team will go to more and the good results will end up coming with constant work," he confessed.
"I have had the chance to win almost every title with my team and I do not stop dreaming and being enthusiastic. I would love to lift my fifth Champions League title, that would be crazy, but also win the Euro's or the World Cup with the national team, that would be special", he commented.
During the presentation of the documentary 'El corazón de Sergio Ramos', produced by Amazon Prime Video, the footballer was asked about if he regrets anything in his career.
"Whether you regret it or not, these are things you cannot change. Making mistakes is how you learn and thinks that we regret are lessons in life. Everything bad has a positive part. Sometimes I'm even glad to be wrong because it makes you learn something new," he continued.
Also, Sergio Ramos spoke about Leo Messi. "Talking about other player's careers does not appeal to me. I always speak well of Leo because he is a unique player, one of the best in football history. He is free to choose his future," he concluded.