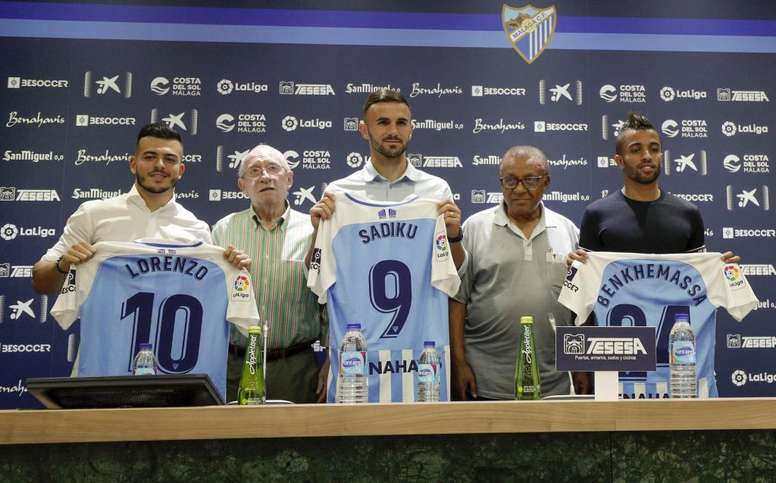 Malaga clarified the situation of Benkhemassa and Lorenzo González
Malaga could not call upon their two new signings in the game against Almeria: Mohamed Benkhemassa and Lorenzo Gonzalez, who they signed in the last hour of the transfer window.
The club released a statement clarifying the situation of both players and what has happened with their transfers. In the case of the Algerian, it had to do with his home club.
As it seems, USM Alger did not complete the documentation on time, therefore Malaga have had to contact FIFA to ask for a transfer certificate for exceptional cicrumstances.
It wasn't until last Friday when FIFA accepted the request. The problem was that the Algerian Federation did not issue the transfer until this Sunday, at which time they were not possible to contact, since the previous two days were non-working in Algeria.
On the other hand, it was the English Football Federation that delayed Lorenzo Gonzalez's official incorporation into the team, upon requesting additional clarification on the transfer of the player that was not made through the appropriate channels.
"Malaga FC have contacted both federations to try to resolve the situation, but the solution did not arrive in time for the players to participate in match between Malaga and Almería," the club said.
September 8, 2019