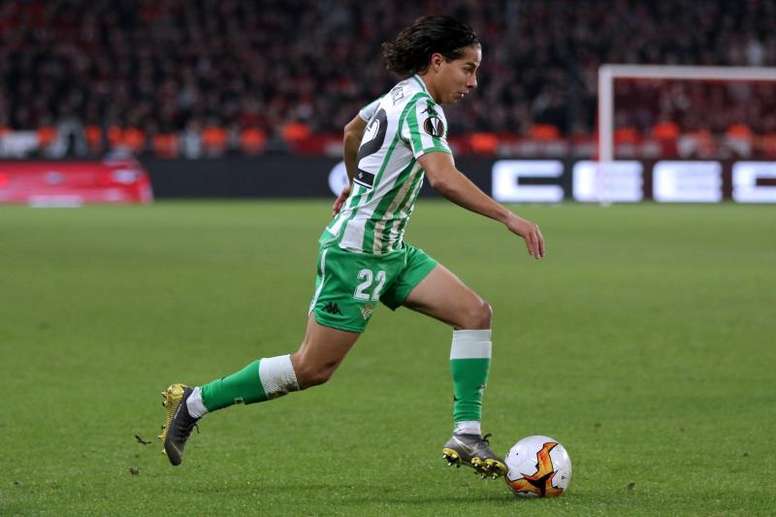 Lyon interested in Lainez again
The third time that Lyon have been interested in Diego Lainez. The Mexican player, who is hardly getting game time at Betis, is an object of desire for the French outfit.
'ABC' inform that the side managed by Rudi Garcia have enquired to Betis about the disposition of a loan or transfer for the Mexican international.
Lyon's insistence on Lainez comes from afar. He was still at América when they enquired the first time. They also did so in the latest winter market. But both times they found themselves with a negative answer.
Now the French team wants to knock on the door again of a Lainez who has hardly got game time in the season and a half he has been at Betis. The fact is that he has not yet finished settling in Europe.
The good relations between Lyon and Betis, after the transfer of Fekir, could help in the deal. However, Manuel Pellegrini will have the final word.