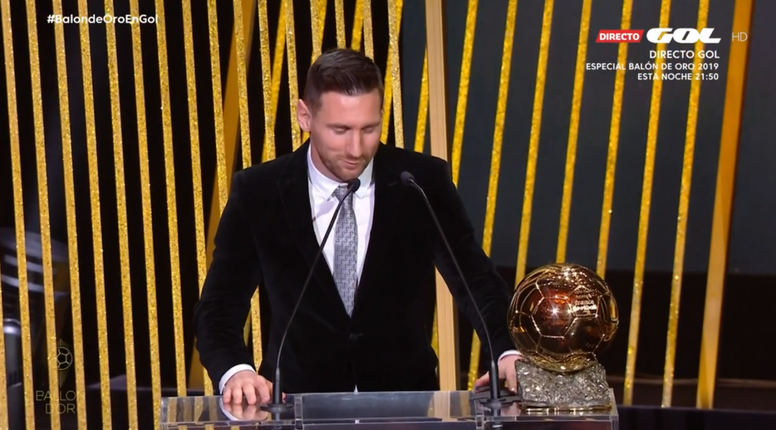 Lionel Messi wins Ballon D'Or for record-breaking 6th time
Ten years and one day after winning his first Ballon D'Or at 22 years old, Lionel Messi has done it again.
The Argentine player beat Liverpool's Virgil Van Dijk - close 2nd after a stellar season which included a Champions League win and a record-breaking Premier League campaign - and long-time awards rival Cristiano Ronaldo, who won the Scudetto in his first year at Juventus and took Portugal to a first-ever Nations League win.
At 32 years old, Messi is widely regarded as the best player in the world, but there was some doubt over his win as his individual efforts and talent at times surpassed his team achievements this year.
Barcelona was expected to win the treble, but a shocking defeat at Anfield and an equally astonishing loss against Valencia in the Copa del Rey final meant the Catalans ended up with just one title last season. Similarly, Argentina was one to watch for in the Copa America but was eliminated by Brazil in the semi-finals, with the regional rivals eventually winning the title.
Still, there were no doubts over the Argentine's status as the best footballer in the world, as football personalities including coaches and fellow players had been praising his individual performance and overpowering talent over the years in recent days. His first win was considered groundbreaking because of his young age, but his 6th award ten years later and his recently gained leadership skill as captain show his consistency over the years. And it looks like he's not slowing down any time soon despite his age.
With this award, Lionel Messi breaks his and Cristiano Ronaldo's record for most Ballon D'Or wins, as the two players were tied at 5, and once again confirms his passage through football history as a living legend.