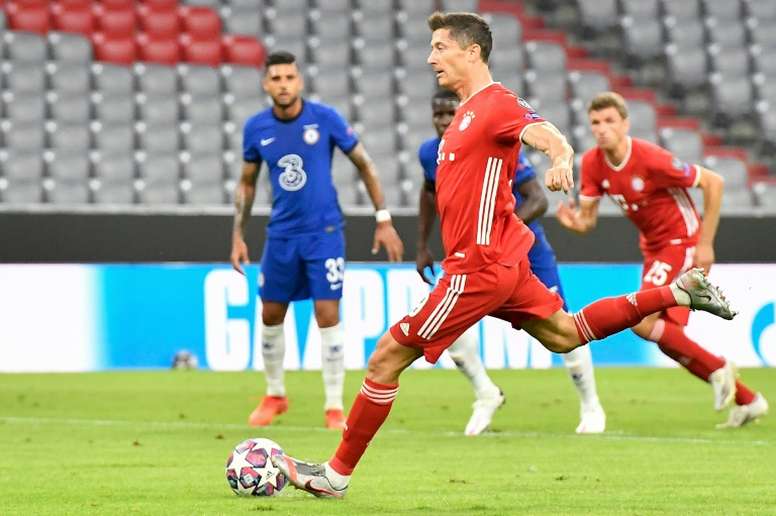 Lewandowski looking to break Cristiano Ronaldo's record in Lisbon
Scoring ten or more goals in the Champions League is something only few players are capable of doing. Robert Lewandowski has now scored 13 goals in the 2019-20 edition.
The Bayern Munich player will have between one and three games to match a historic record. The Pole wants to reach 17 goals. That is how many Cristiano Ronaldo got in the 2013-14 campaign.
That is a Champions League record and Lewandowski wants to at least match it. The Polish striker will have had two less games to reach that target than the Portuguese though due to the new format.
Lewandowski has become the most reliable striker in football. He has scored in every Champions League match he has played in this season.
His brace against Chelsea, after the tie was basically settled in the first leg, was proof that the Polish striker is still hungry for goals after a month's break.
Bayern Munich next opponents will be Barcelona. Barca have not been too reliable in defence and the forward is looking to add to his goalscoring tally.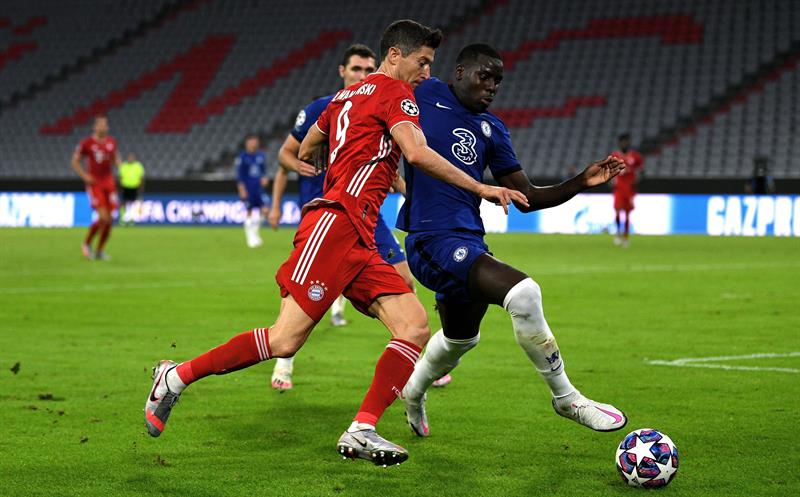 Three matches, at the most, are what Lewandowski has to score four or more goals. If he gets them, he will share the record with Cristiano Ronaldo for most number of goals in a Champions League campaign.
But Lewandowski has not just been prolific in the Champions League just this season. The Bayern Muinich player is the fourth highest goalscorer in Champions League history and he is just five goals off Raul in third.
Lewandowski has his eyes on him after finishing second in the Golden Boot race behind Ciro Immobile and the Pole also has his sights on Cristiano's record.