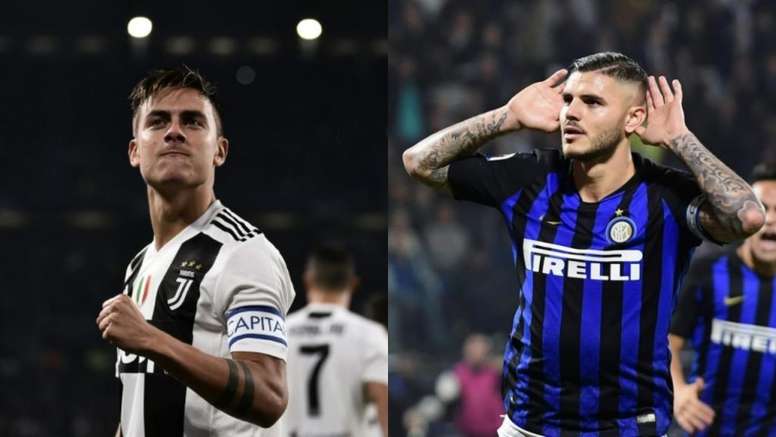 Icardi-Dybala swap deal, 'anti Juve' clause and PSG interest
Although Mauro Icardi dreams of playing for Juventus, Inter Milan are not ready to allow their player to play for their rivals.
Hence the Directors at Inter Milan already getting to work to close the transfer of the Argetine international to Roma, with the 'anti Juve' clause in mind.
According to 'Corriere dello Sport' Roma and Inter Milan have already negotiated the transfer of the 26 year-old Rosarian attacker, but they do it, keeping in mind a clause to prevent the Argentine player from being transferred to Juventus in the following season.
But it is still a possibility: an exchange that would convince Inter and with which they would even agree to see his player wearing the Turin shirt: an exchange with Dybala.
This would mean that Mauro Icardi will form part of the 19-20 Juventus squad in excahnge for Dybala going to Inter Milan, keeping everybody happy. Of course we still need to see whether or not Inter Milan will accept this swap.
All this aside, according to Catalan news, 'Sport', Paris Saint-Germain have now come into the equation by intensifying their interest in signing Icardi, a player persued by European media whose future is still very up in the air.