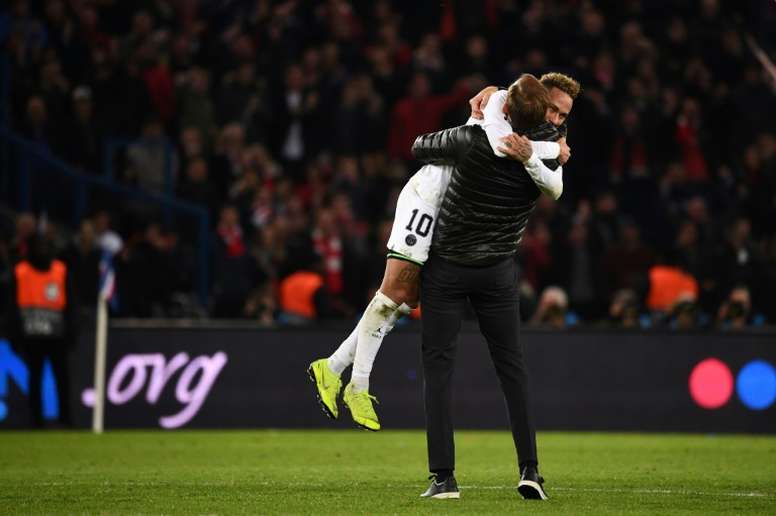 "I understand the fans, it's not nice to hear Ney say that he wants to leave"
Despite having stated that he got on well with the Brazilian, PSG coach, Thomas Tuchel surprised with a move towards the fans who have recently been criticising the footballer a lot.
The German spoke with 'BeIN Sports' and stated that he understands the fans and their constant criticism of Neymar, he showed his point of view: "The relationship between us has not changed much. I knew that he wanted to leave and he knew that I was against that, that for me, it was not the right decision or the right time."
"As a coach, I didn't want him to leave, but I also knew that the final decision was his and not mine. All that was needed was a bit of interest for him and the price was set, All this should not affect our relationship because we knew that the possibility exisited of us continuing to work together," the coach insisted.
And Tuchel went deeper when speaking about the discontent of PSG fans: "I understand the fans, It's not nice to hear Neymar say week after week that he wants to leave the team. The fans express their opinion and I totally understand it. They have the right to show how they feel, they are very proud of their club."
The Parisian team's coach did not overlook the time in which Neymar was away from being called-up and made it clear that it was the club's decision. "The club had a very clear position. They decided that he was not going to play until he said he was playing. He never asked me if he was going to play or not becuase the decision was very clear and came from above," he explained.
Finally, Tuchel also put a cloak on his footballer, whom he described as "a good guy". "It may be hard to believe when you look at him from the outside, but he's really a good guy. It's not difficult to approach him and convince him to do the right thing," the German coach concluded.