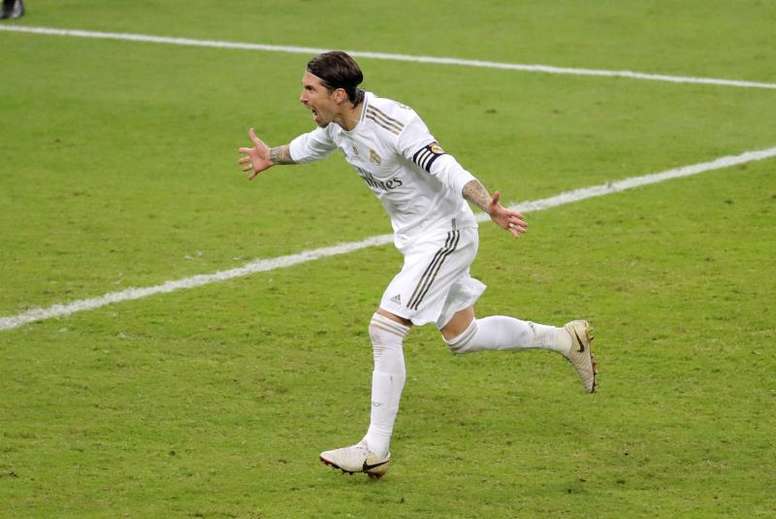 "I told my Mum I could die peacefully"
Real Madrid beat Atletico Madrid in the 2014 Champions League final and became the European champions for the 10th time.
Sergio Ramos was key in Real's victory because when Atletico were leading 1-0, he sent the game into extra-time with a goal in the third minute of second half stoppage time.
The Real Madrid captain talked in a video about that Champions League final and Real Madrid have published it this Sunday: "It changed the history of our club because we hadn't won the Champions League for a long time and also because the game looked lost."
"After that moment, I said to my Mum that I could die peacefully whatever happened. And yes, I think that is my best goal, the goal of my career, because of everything it represents not only for me personally, but for the world of football and our club," the Andalusian side.
The central defender also described the goal: "I'm a very optimistic person, who always thinks it's possible until the very last second. I was dreaming about that perfect ball, that it would come for me to scor. That's what I said and that's what I did: a great ball from my brother Modric, who sends it into the air and exactly where it had to go. I didn't shoot with my head, I shot with my soul."
He also revealed what he told Iker Casillas, who made a mistake in the Atletico Madrid goal. "'Bro, you're the f***ing boss, I love you.'" I have a special affection for Iker, we have known each other for many years. We are very, very good friends," he added.
In addition, Sergio Ramos appreciated president Florentino Perez going up to the players before the game: "It was a very affectionate gesture on his part, who puts all his confidence in you and makes you feel a bit more important."
"In one way or another, he was able to transmit it to the team and we pulled through in the important moments. That togetherness we had was rewarded," Ramos concluded.
March 29, 2020