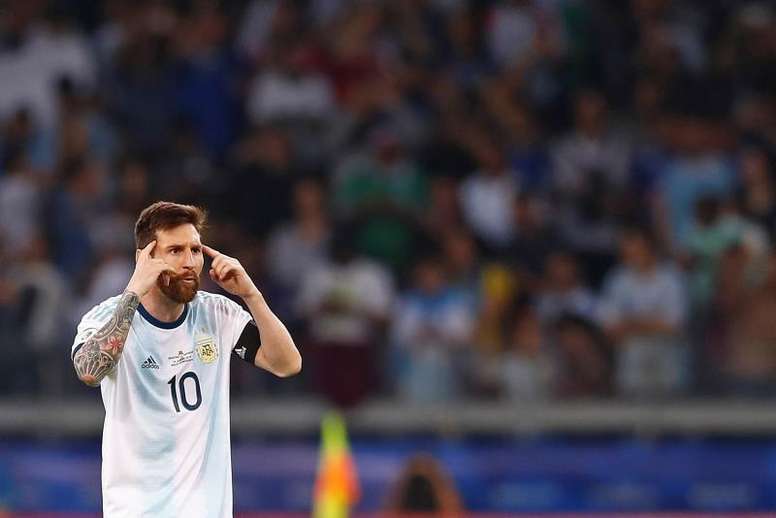 "I feel more comfortable with Lautaro and Aguero at the top"
The Albiceleste, after their defeat in the first round and the draw with Paraguay, are left with no margin for error ahead of their last match in the first phase of the Copa America.
"It would be crazy not to go through. We're going to do it. We're having a tough time, but we're mentally ready to win," he said in the mixed zone after the draw.
But in addition to his hope on going through the next round, Leo Messi sent a message to Scaloni: "I feel more comfortable with two at the top, in this case with Lautaro and Kun."
He then again insisted on his team's need for victory: "I saw the that the squad was pretty badly hit, because we had to win and we knew it, but I also see us even more determined to win the next game".