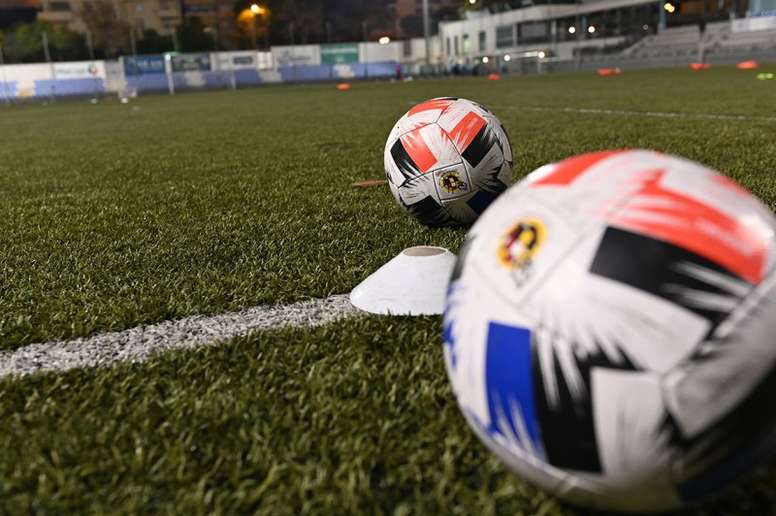 How can Ghana's Black Stars gain international recognition through video games?
The reason behind the Black Stars being overlooked year-in-year-out in FIFA is licensing. FIFA and Electronic Arts (EA) Sports are required to negotiate individual licensing agreements with each nation to include them in the video game. Much of FIFA's popularity is based on its realism, which is why EA Sports chooses not to include unlicensed teams and countries under different guises.
Instead, the Ghanaian FA opted to agree a licensing deal with Konami and Pro Evolution Soccer (PES). PES included Ghana in PES6 after qualifying for the 2006 FIFA World Cup and it has appeared ever since. Despite that, the Ghanaian national team is still lesser known than several other African nations because of its absence on the FIFA roster. FIFA has been the dominant force in football video games for many years now. As of March 2020, the entire PES series had shifted over 108 million units worldwide. Although that sounds a lot, it's a drop in the ocean compared with the 260 units sold for the FIFA franchise – and that figure was taken over two years ago in September 2018.
Take charge of the Black Stars on Football Manager
Although there are more than 80 Ghanaian players active in FIFA, plying their trade for their respective licensed club teams, the national team still doesn't get the recognition it deserves on the franchise. Fortunately, there is another computer game which does embrace the Black Stars and even includes some domestic clubs within the Ghanaian Premier Division. Football Manager 2021, developed by Sports Interactive, is the clear market leader when it comes to football management sims. Traditionally available on desktop PCs, this year's release is also available on smartphone and tablets, as well as the Xbox One, Xbox One X|S and the Xbox Series X|S.
The Ghanaian Premier Division is not a licensed or playable league. In fact, only the South African Premier and National First Divisions are available to manage domestically in Africa. Nevertheless, it is possible to manage the international teams of the leading African nations, including Ghana. International management has always been an option in the Football Manager franchise, with players even given the option to manage a club and country jointly in past versions.
Brazilian football icon Pele once said that an African nation would win a FIFA World Cup by the turn of the new millennium. Although that hasn't quite come to fruition, some countries have come close to going all the way. Cameroon reached the last eight back in Italia 90, Senegal upset the odds to reach the quarters in 2002 and Ghana are the most recent African nation to make the last eight a decade ago. In fact, many Football Manager fans are inspired by the challenge of taking an African nation like Ghana to World Cup success.
There are lots of talented players in the Black Stars squad at present. The likes of Ghanaian prodigy Jordan Ayew and Jeffrey Schlupp boast English Premier League (EPL) experience, while experienced campaigners such as Andre Ayew and John Boye are still around. The former nearly secured a move back to the EPL in October, but Brighton baulked at his high salary. The big challenge managing Ghana will be rebuilding the squad once the Ayew brothers retire, which will mean that you rely heavily on developing promising regens from the youth ranks.
Internet connectivity the key to increasing domestic resonance with the Black Stars
There are a growing number of football-themed online slots too. The leading online casinos have seen slot machine-style games receive a 21st-century overhaul, providing HD-quality visuals and audio akin to a popular video game. Football: Champions Cup is one such slot which has proven popular in recent years. Inspired by the most recent European Championships in 2016, there is no reason why slot developers couldn't build one like this to celebrate the African Cup of Nations and include Ghana's leading lights for improved 'brand awareness' of the nation's top talents.
There is definitely a sense that a slot game themed on Ghana's Black Stars would curry favour with football fans at home. Video gaming – most notably slot and bingo play on smartphone and tablet devices – is very much on the rise domestically. This is due largely to their playability, with slots and table games requiring more modest download sizes compared with more substantial games like Call of Duty and DOTA.
Speaking of eSports games like DOTA, Ghana is also becoming something of an African hotspot for competitive video gaming too. This is underlined by the establishment of the Ghana eSports Association (GeSA), while the eSports Federation of Africa (ESFA) is forging a network of eSports leaders across 40 African nations. The GeSA was originally unveiled as a not-for-profit organisation in 2016 and more recently launched its official website, outlining that the GeSA comprises eSports teams, video gaming centres, media agencies and tech firms. All of whom are passionate about developing eSports skills at a domestic level across Ghana. In fact, it's quite plausible for a successful Ghanaian eSports star to become a marketable force for the Ghanaian national soccer teams.
In terms of technological infrastructure, there is still some way to go in Ghana too, which is the exciting thing about the rise of eSports and online gaming here. In 2019, less than two-fifths (38%) of the Ghanaian population boasted internet connectivity. It was also revealed that the average download speeds in Ghana was only 3.2 Mbps. This slow yet serviceable speed has enabled video gaming online to become a viable option for Ghanaian soccer fans. The viability of these internet connections domestically also gives Ghanaian gamers a chance to download new games too. As the distribution of popular online football games like Football Manager 21 is going increasingly online via platforms such as Steam, Ghanaians have the chance to take control of their sporting heroes more readily in a virtual sense.
As internet connectivity continues to proliferate domestically and more video games embrace the playability of Ghana's national team and its international stars, the Black Stars are sure to shine brighter than ever before.