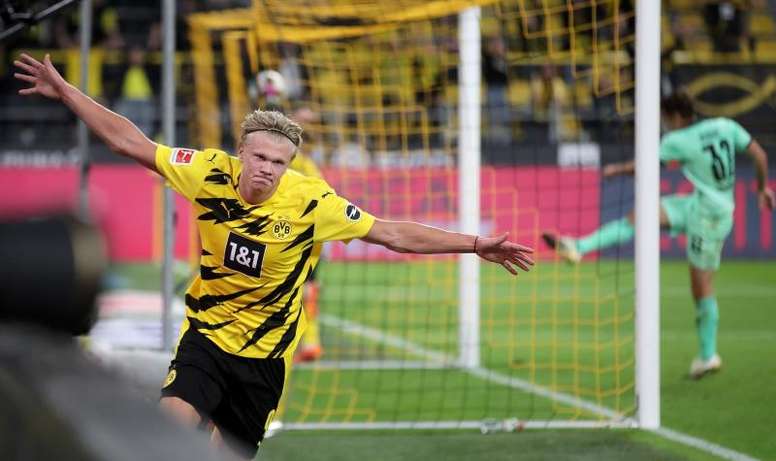 Haaland 'the beast' scores 2 in first match of season
Borussia Dortmund knows that it has only one objective, end the reign of Bayern over the Bundesliga. To do that, they can't put one foot wrong in the first or the last match of the season.
Knowing the scoreline of Bayern's first match, Lucien Favre's team passed their first test of the season, and of course, Haaland was the star player.
The young Reyna opened the scoring after the first half-hour of the game with Bellingham getting the assist. The two youngsters did not take long to show their quality and will surely be key players in this new season.
With Thorgan Hazard's injury the worst news of the game, the second half brought the fury of Erling Haalang. The striker put the second in from the penalty spot after VAR intervened.
Jadon Sancho later gave it to a very hungry Haaland, who was not content with only one goal. Sancho showed off his pace, made a great pass to Haaland who beat the goalkeeper with another subtle touch in a wonderful counter attack. This Borussia side is looking very impressive.