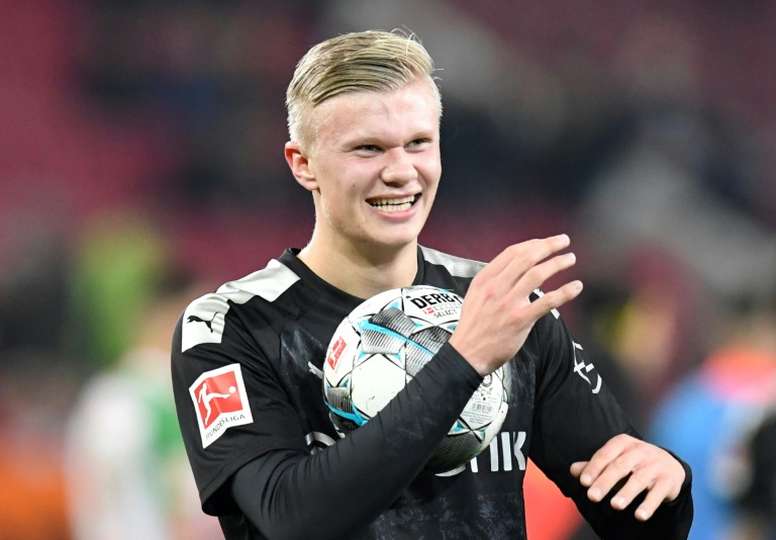 Haaland's possible nod to the Premier League
Praise for Erling Haaland has become a constant feature this season, but after the 19 years old's two goals against PSG and a deserved Champions League player of the week, the young Norwegian is more than deserving of it.
On the Bundesliga website, Haaland talked about his first few days as a Dortmund player. "I've only been here a month, but when my team-mates are so good, sometimes it's easy, you know, to create opportunities and play with them because they're really good players. The first moment you play with Sancho, Reus, Hazard... you know the guys. That's the way it is with world-class players," said the Norwegian youngster.
"When I first went out to Signal Iduna Park, from the bench of course, and heard the 'Yellow Wall' and the whole stadium singing... It was fantastic, it was like a dream," he said.
He also said spoke about his admiration for his father, Alf-Inge Haaland,a former player for Leeds and Manchester City, among other teams. "My father has been a great role model for me. I always told myself that I want to become a top professional football player. Trying to be better than him is also a goal. He played 34 games for Norway and I think more than 200 games in the Premiership in England, so I'm still a little short of reaching him," he said in a message that is already being interpreted as a nod to English football. Manchester United were said to be looking to sign him before he joined Dortmund. .
It should be remembered that Erling himself was born in Leeds. In fact, some people claim half seriously, half-jokingly, that the young striker was conceived in the dressing rooms at Elland Road.
February 20, 2020