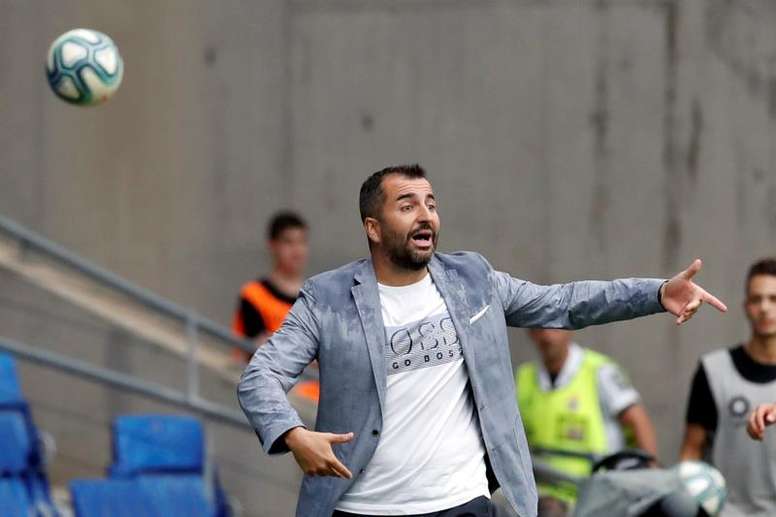 Granada prepare for their clash with Barcelona, despite having injuries
The team led by manager Diego Martinez, returned to training after having a day off on Tuesday, with five players remaining on the sidelines due to injury: the full-back Álex Martinez, the Cameroonian midfielder Yan Eteki, the Colombian CB Neyder Lozano and the CAM Fede Vico, as well as the fullback Joaquín Marín 'Quini'.
Both Álex Martínez and Yan Eteki are in the final phase of their recovery and worked with the physio passing the ball around on the pitch. Neyder Lozano and Fede Vico didn't appear and despite not knowing the official medical report, the stand out player in the first four matches, 'Quini', only has a knock.
Diego Martinez led a session that started with watching a video and then continued on the pitch with a series of high-intensity tasks in which the players focussed on different tactical aspects.
Granada stated that they will finish their match preparation for the game against Barcelona with closed-door training sessions that will take place at their training complex on Thursday and at the Estadio Nuevo Los Cármenes on Friday.