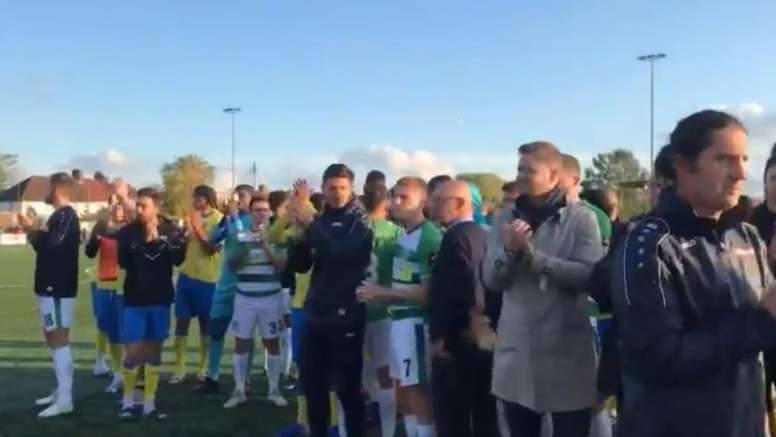 FA Cup clash abandoned after team walk off due to racism
Racism reared its ugly head once again this weekend after the FA Cup fourth qualifying round game between Haringey Borough and Yeovil Town was abandoned after 64 minutes due to racist abuse from the away fans.
It was 0-0 when the referee awarded the visitors a spot kick. As it was about to be taken, according to 'The Mirror', missiles were thrown at the Haringey keeper Valery Douglas Pajetat and racist abuse was heard. After a six minute delay, Yeovil's Rhys Murphy converted the penalty and the home side left the field.
The away captain went to speak to the supporters to try and halt the chanting while security forces tried to eject supporters, but to no avail. 'Sky Sports' also reports that the keeper claimed he was spat at by visiting fans.
In the end, the teams confirmed the game was abandoned and the two sets of players came out onto the field as a show of solidarity.
It comes in a dark week for football as England's match on Monday in Bulgaria was stopped on two occasions due to monkey chants from the home supporters.
After the shocking incidents, Haringey took to Twitter to slam the abuse: "Sorry for the late update but wanted to make sure we gave correct information. Game has been abandoned following racial abuse. Horrendous afternoon." However, they also defended the majority of Yeovil supporters. "It must be said that 99.9% of Yeovil fans are also disgusted by what's happened as much as we are," the club wrote on Twitter.
October 19, 2019